In 2011, after almost 15 years BMW first introduced the Angel Eyes as a distinguish way for its daytime running lights, BMW has officially made the BMW Angel Eyes go LED! For BMW's new F10 5 Series, the new E92 3 Series Coupe in US and Canada, as well as the BMW X1, X5 sold in Asia such as Japan, the super bright LED Angel Eyes upgrade have become an option that you can add when you purchase the new bimmer.
So for rest of the BMWs already on the road, upgrading its ugly yellowish angel eye bulbs to the high power LED BMW Angel Eyes become more and more popular.
The high power LED BMW Angel Eyes can light up the halo rings with a HID matching 7000K color nicely.
We have recently installed this kind of BMW Angel Eyes LED bulbs for a customer's 2009 BMW E92 328i.
You can see the pictures below comparing the stock angel eye rings with the all new BMW LED Angel Eye. The 6W high power LED bulb did a great job to light up the rings that even at daytime, you can clearly see the difference.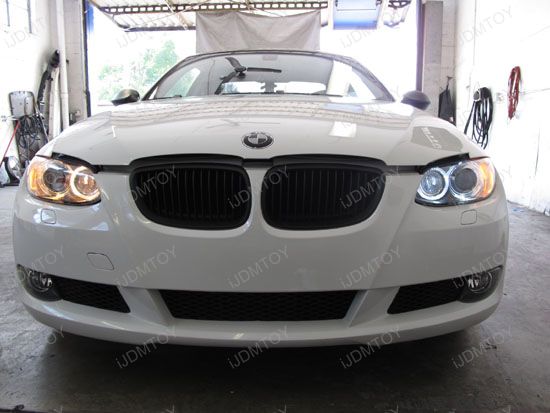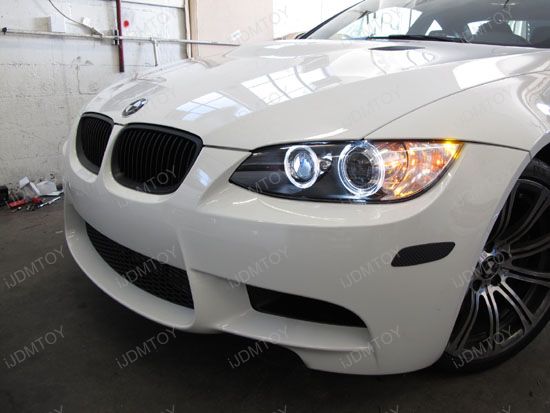 If you are interested at this product, you can buy BMW Angel Eyes here