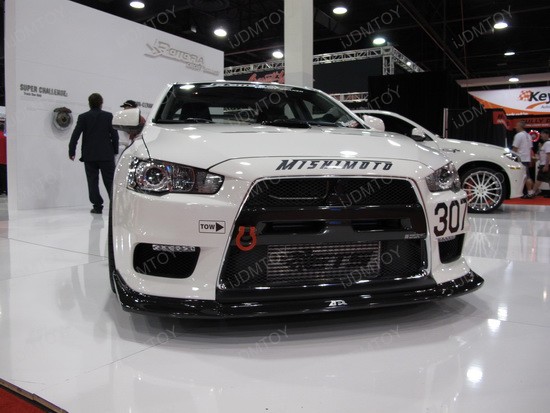 As promised, here comes the other car with LED Daytime Running Lights – the 2011 Mitsubishi Evo X, which was proudly featured at the Super Challenge Booth. I bet this Evo has enormous braking power, but let's take a closer look at the visual lightning accessories.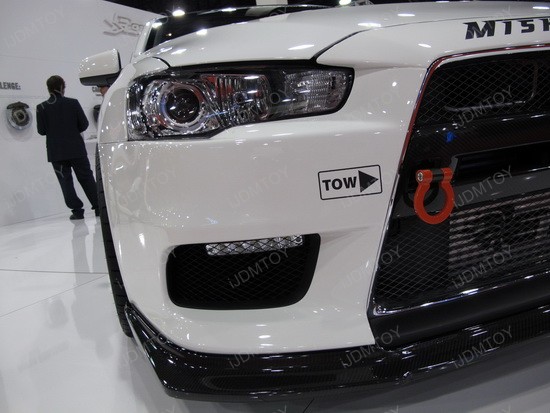 What I see right below the crystal clear HID headlights, is a nice pair of LED Daytime Running Lights. They are mounted behind the grille in the air flow openings of the bumper, which makes these LED DRL look very elegant and discrete at the same time. Actually, this is a pretty smart idea – at first people see the large black front grille, the ETS intercooler in the lower section, and then the stylish LED Daytime Running Lights on both sides. Oh, boy, this is what I call a masterpiece – everything is on the right place – this is a real proof the guys at Super Challenge obviously pay attention to each detail, not just the braking system.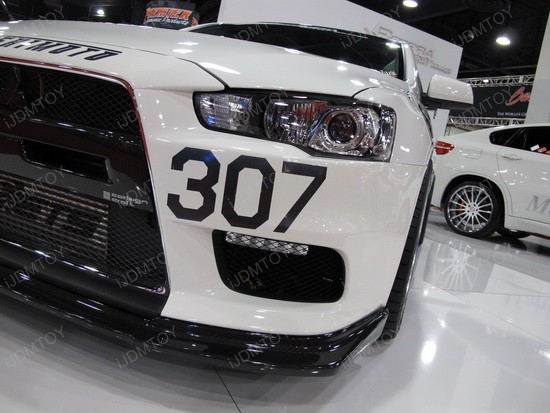 If you a car enthusiast, you will notice these lamps represent the famous and modern Mercedes-Benz Brabus Style DRL. However, if you really like the awesome look of the 5 LED Brabus Style DRL, you can always drop by the JDM Toy store and ask for a high quality LED DRL kit. Their product can be easily mounted for any cars, SUVs or trucks in between the bumper grill, or below bumper, and it comes with wiring harness for easy wiring.
As promised, this featured 2011 Mitsubishi Evo X was the last show car with LED Daytime Running Lights I will write about, but be ready for 3 more LED equipped vehicles from this year's SEMA Show.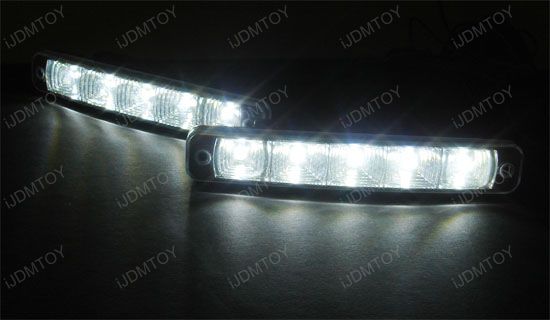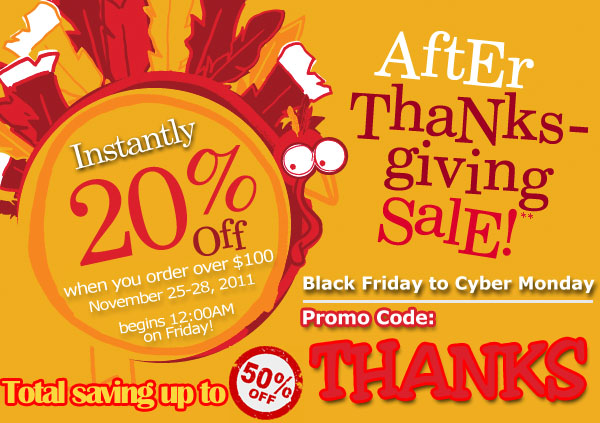 After Thanksgiving Sale – save 20% Off when you order over $100 from November 25-28, 2011 at iJDMTOY.com, the Car LED expert.