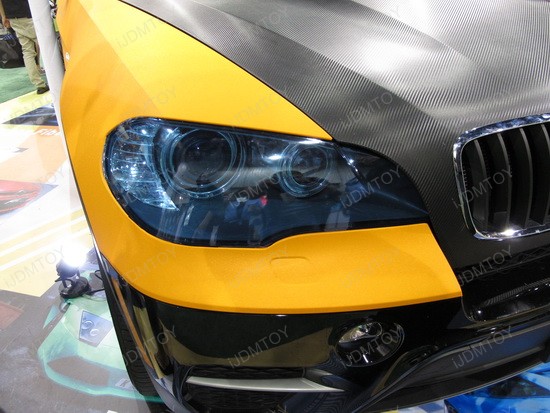 When I saw this 2010 BMW X5 I already knew it was going to be the next car I will write about. Here we have a very nice bimmer with some trendy features – the hood is wrapped in a Carbon Fiber Sheet and a blue tint sheet is applied to the headlights. Sounds cool, huh? But check this out – the whole car body is covered in black vinyl, except for the front doors and front fenders, which are done in golden yellow – a classic Hermes Birkin colors. All these upgrades give the SUV more aggressive and distinctive look, that sounds like "Get out of my way, I am stylish, I am beautiful, I am unique!"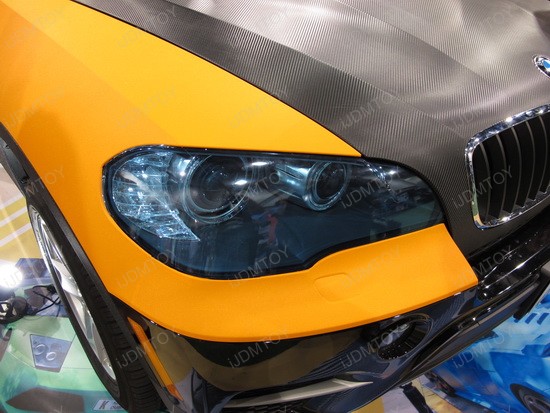 Been attracted by the incredible and eye-touching visual accessories of that 2010 BMW X5, I decided to take a good look at the front hood. It was a surprise to find out the 3D Twill-Weave Carbon fiber sheet is with great quality, which has nothing common with all those cheap printed carbon patterns on the market. The weave reflects light the same way as the actual carbon fiber material does, which is awesome. There was even some guys who argued whether this was a real carbon-made hood or not, because the similarity was great.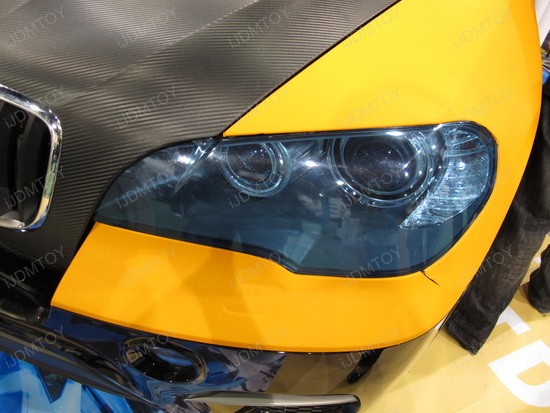 However, I asked around for some high quality vinyl and was told to give a shot at the Carbon Fiber Sheet from JDM Toy. I have to tell you my order was a real deal – their product has the same realistic look as the mentioned above, the sheets are made of UV resistant vinyl that features a carbon fiber textured finish, and are very moldable. I don't know if the vinyl, used on the hood of the 2010 BMW X5 is a product of JDM Toy, but you just cannot go wrong with purchasing a Carbon Fiber Vinyl from these guys.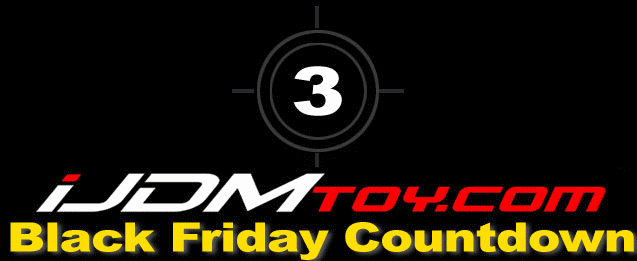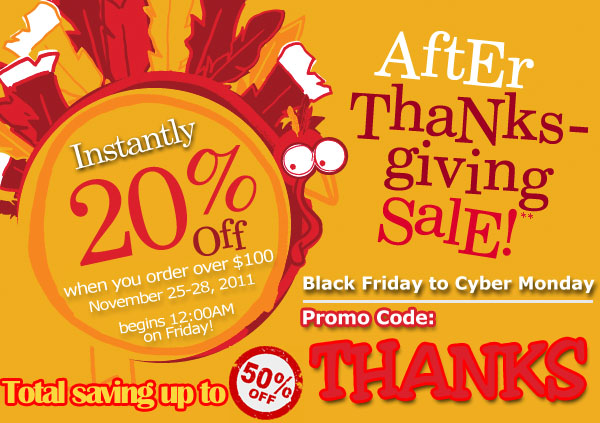 After Thanksgiving Sale – save 20% Off when you order over $100 from November 25-28, 2011 at iJDMTOY.com, the Car LED expert.