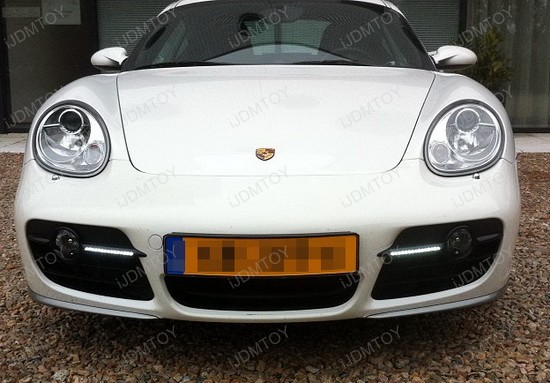 Porsche Cayman S – the car that won Top Gear's contest and became Sports Car of the Year in 2005 sure looks amazing without any modifications, but the owner of that carrera-white Cayman S upgraded his vehicle with these sleek and elegant LED Strip Lights and now it looks more than gorgeous. Porsche sure knows how to design performance cars, but this addon fits in just perfectly – let me introduce you today's featured product.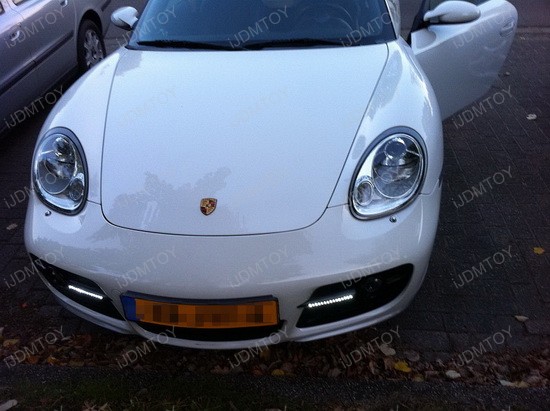 Greetings from Netherlands, everyone! Yes, these beautiful pictures are taken in Europe and the happy customer of iJDMTOY was kind enough to send us his tuning project. At first I thought the car is manufactured with these LED DRL Lights and started looking for another fancy accessories, but suddenly I figured out these DRL are the Audi Style Flexible LED Strip Lights, which are integrated in the foglight spears. The owner of that Cayman S made another small modification to the original iJDMTOY product – since each unmodified LED strip contains 48 pieces super bright LED bulbs, in this case we can see two strips with 15 LED bulbs each.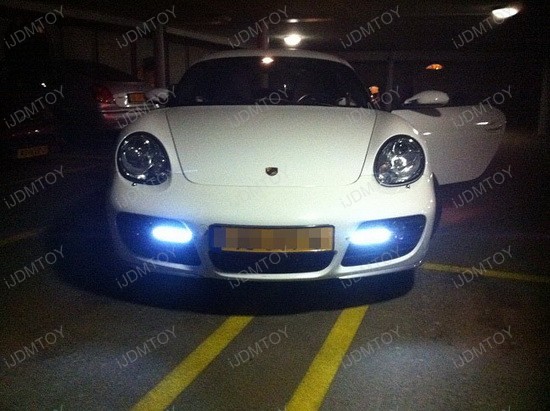 However, this is a universal fit product and the quality is untouched – each LED strip is waterproof for worry-free exterior use and has flexible design with wide edge, so it could bend almost any shape and easy to attach anywhere firmly. Another cool feature is that no matter how you flip this LED strip, the LED lights will always face the front – perfect for decorating the headlight lamps, fog lights or driving lights. In case you wonder how to install this quality product, you can use a strong double-sided tape and just tap to any 12V power source such as parking lights.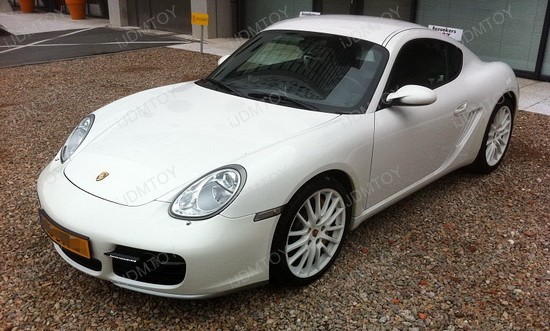 I hope you will agree with me that these LED Strip Lights will make any car more attractive, not just that Porsche Cayman S. What's more – why paying for some very expensive lightning accessories, when you can achieve this fancy look just for a few bucks? Get your car a fresh new European LED DRL Lights look with iJDMTOY.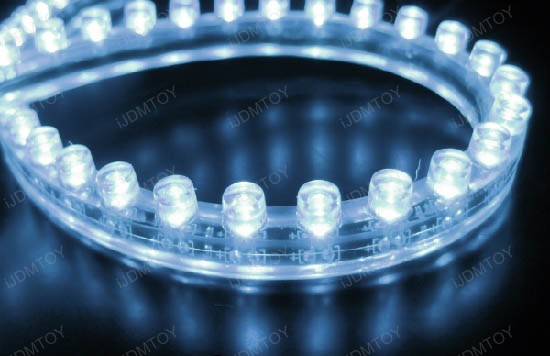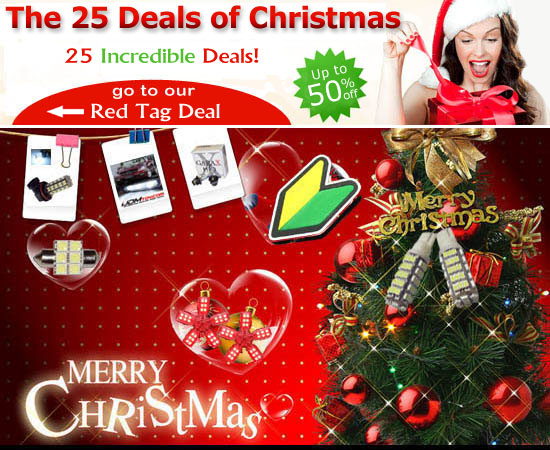 Brought to you by iJDMTOY.com, the expert for your Car LED. The 25 deals of Christmas is coming soon, follow us on Facebook for exclusive promo codes.