This customer sent us pictures after he installed these LED vanity lights on his Lexus IS300.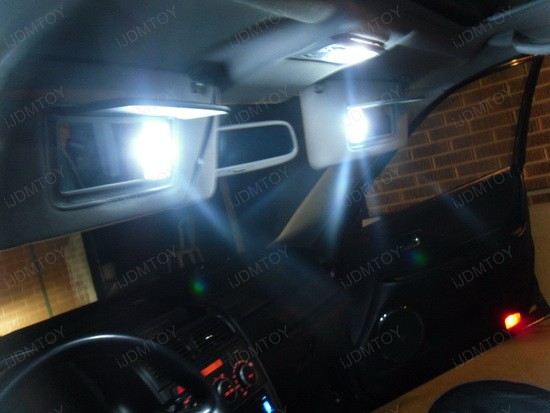 These sun visor LED vanity mirror lights will replace the stock 6614F and TS-14V1CP bulbs for most cars.
To replace these LED bulbs are very easy to install, just need a flat head screwdriver.
Please check the product page below: