2005 BMW 330i is surely a class apart car, which not only looks great from outside but also offers amazing comfort from inside and with these BMW E46 Angel eyes it looks simply irresistible. Just check out the pictures of 2005 BMW 330i with E46 LED Angel eyes and feel the difference. You will notice that these BMW E46 Angel eyes has complimented to the rugged and sporty look of 2005 BMW 330i very well.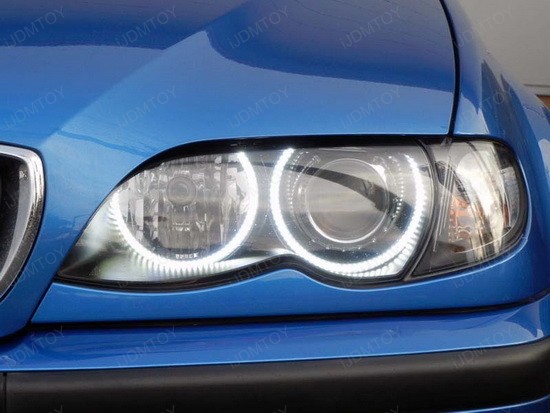 E46 LED Angel eyes are almost 6 times brighter than conventional CCFL Angel eyes than any other aftermarket Angel eyes. So, these lights are absolutely the right kind of upgrade for you if want your 2005 BMW 330i to get noticed by others. Apart from producing consistent bright lights, these BMW E46 Angel eyes also adds on beautiful and aesthetic appeal to your car.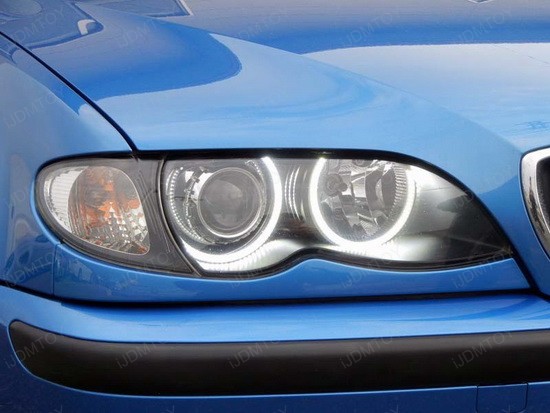 These E46 LED Angel eyes are designed to provide perfect fitment on 2000-03 BMW E46 3 series coupe and 1999-2004 BMW E46 3 series sedan models. Even the installation process is very simple as no additional wiring is required in order to install these dolls. All the necessary brackets, attachments along with double tapes are included in the kit so all you need to do is just plug them as per given instructions and enjoy. The kit also includes relay wiring harness, which allows you to use fade on and off by using a key or remote. Though installation is not at all difficult, but if you don't want to take any chance then you can always contact iJDMTOY guys for assistance. However, if you follow the instruction correctly then you can get these dolls working in less than an hour.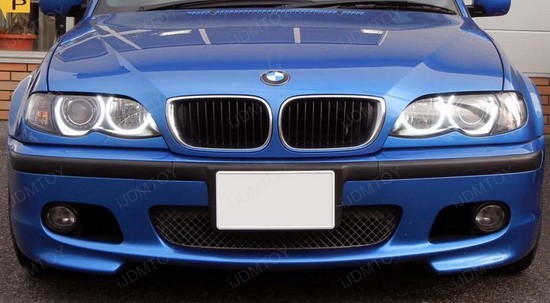 BMW E46 Angel eyes are certainly the best in class upgrade, which you can use to lighten the BMW E46 3 series headlights. The best part is that they look similar to all new 2011 and up BMW OEM high power Angel eyes. These E46 LED Angel eyes are made with good quality materials so they last much longer than conventional CCFL angel eyes. You can buy these extremely beautiful upgrades for your BMW E46 3 series for just $ 60 from iJDMTOY, which is a lot less as compared to other sellers in the market.
If you like to give your car a stand out of the car look then visit iJDMTOY.com for lots of exiting and low priced deals on aftermarket upgrades.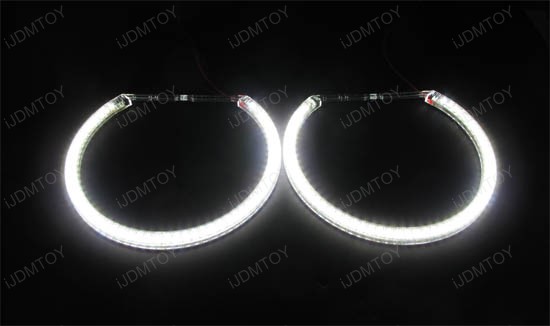 Brought to you by iJDMTOY.com, the expert for your Car LED. Follow us on Facebook for exclusive promo codes.