In case you are a car enthusiast and you are looking for something that will enhance the beauty of your car, then you should definitely opt for this awesome Brabus Style LED puddle lights. Whether you own a Mercedes-Benz or any other car, you can't go wrong with illuminating the side skirts just like all these fancy cars customized by the famous German high-performance aftermarket tuning company which specializes in Mercedes-Benz.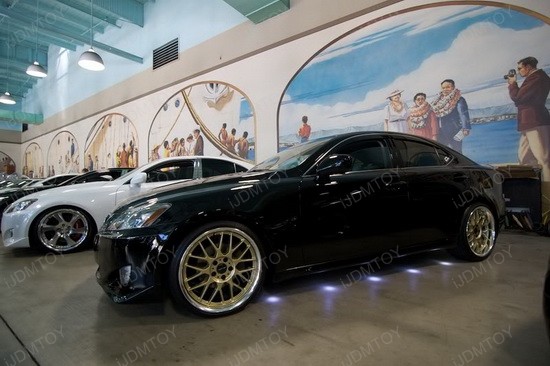 Looking for perfection? Then look no further – Brabus Puddle lights are small LED pucks that are set into your side skirts on both sides of your car like the new Mercedes Benz Brabus series. For example, the genuine E-class Brabus packages use 4 per side and the larger S and CL sedans use 5 per side. However, each LED strip comes with 5 pieces 9-LED modules, (45 LEDs per side) or 90 pieces LEDs in total, and the featured set includes 2 piece 56 inches (145cm) long LED strips. I can assure you this is more than enough to impress a lot of people! Anyway, check out the attached pictures of what they look like installed.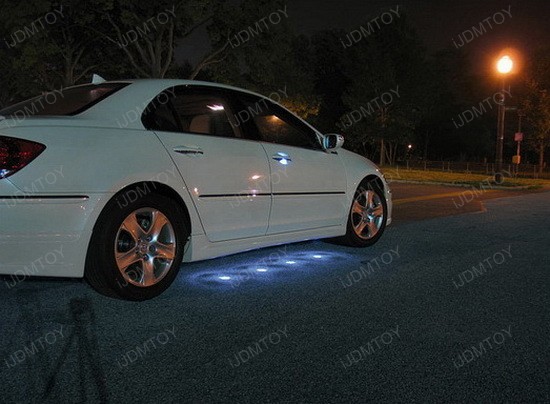 They are typically wired to a door sensor or your dome light so that they turn on when you open you car door to exit, so you can see where you are stepping. Some people sometimes wire them to a switch so you can flip them on and off as you like, like when cruising at night, but that all comes down to personal preference and I am not sure whether this is legal in some states. You better stick with the door lights.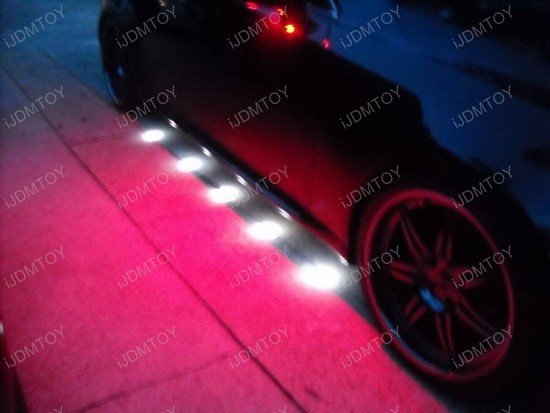 Installing these trendy LED puddle lights is not that hard and won't take much time, but don't forget to use the included double-sided tapes in this package to help you have the LED lights aligning straight in order to mount the screws (also included). Some of you might be skeptical about using LED puddle lights underneath the body kit side skirts because of mud, dirt and splashing water that will cover lights when it rains, but don't worry – this quality product is water resistance for car exterior use and won't let you down.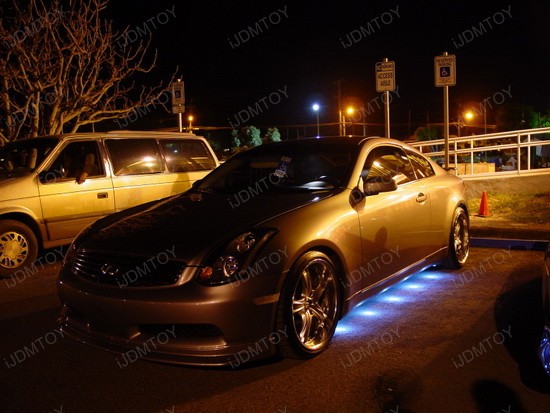 In conclusion I will say that a set of Brabus puddle lights from iJDMTOY is exactly what you need to convert your regular Mercedes to a nice Brabus style or just dress up any other car with a nice set of perfect round shape lights underneath the body side skirts. Stand out from the crowd with this very nice and very bright LED puddle lights and check out the iJDMTOY store!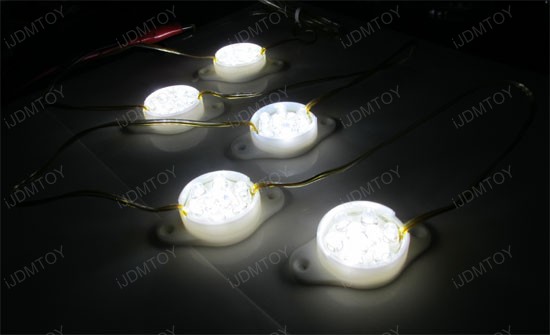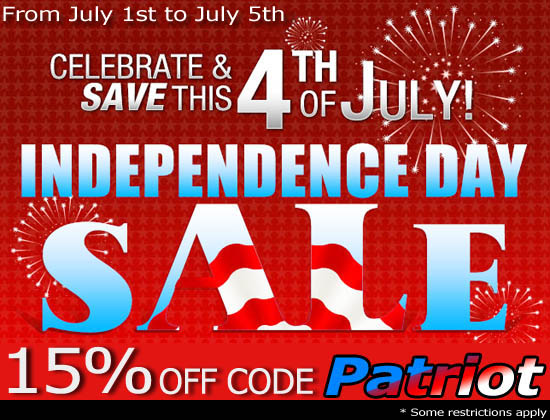 Brought to you by iJDMTOY.com, the expert for your Car LED. From July 1st to July 5th, we will have a 15% OFF sales to celebrate the Independence Day and the promo code is Patriot. Follow us on Facebook for exclusive promo codes.