This 2005 Mercedes S500 is a top choice when it comes to a no-compromise, full-size luxury sedan, and with the featured LED Interior Lights, this incredible car got very attractive and elegant look. A perfect upgrade to make the whole vehicle very distinguishable. As most car enthusiasts will say, it is a "favorite of movers and shakers."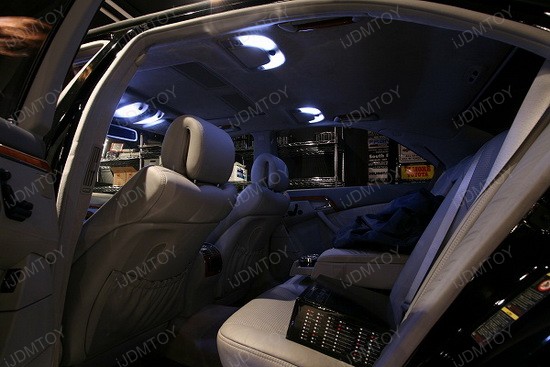 As a matter of fact, more and more automotive manufacturers consider installing LED bulbs in future, having in mind the cool appearance of that one, and energy-efficiency that comes along with LED interior lights. However, thanks to iJDMTOY, there is this super bright plug and play LED Interior Package for Mercedes W220 S Class. It includes everything you need to replace the stock dull yellowish halogen bulbs for front map lights, dome lights, side door courtesy lights and foot area lights with far more advanced 3-Cell 5050 SMD LED lights.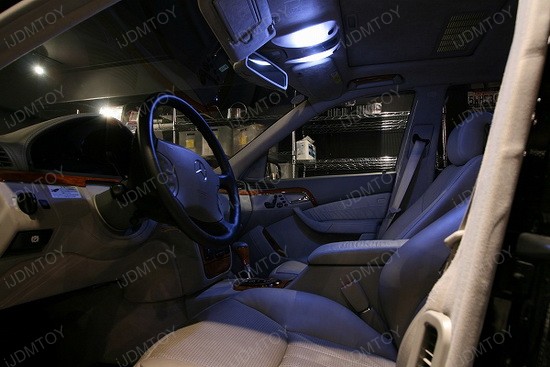 Achieving this trendy look is just one step closer – It doesn't take a rocket scientist to replace the OEM lights. Actually, it takes minutes, as no drilling, cutting, or fabrication is required. Simply remove the stock incandescent light bulb and replace with the correct high quality LED bulb from the LED Interior Package for a bright and crisp light. Finally, you'll see the LED bulb is 3-4 times brighter than stock car interior lights, which makes it perfect for full-size luxury sedan like this 2005 Mercedes S500.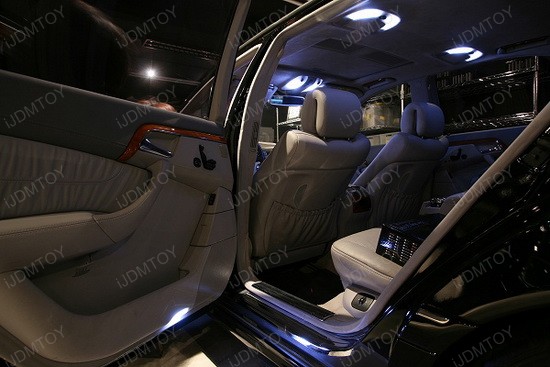 The featured 2005 Mercedes S500 is quipped with LED Interior Lights in Xenon White 6000K color, but iJDMTOY offers two more color options: Ultra Blue and Brilliant Red. This car deserves anything less than deluxe updates, and iJDMTOY know this – so, if you like to dress up with style and don't get disappointed, then go for this long-lasting LED Interior Package for Mercedes W220 S Class.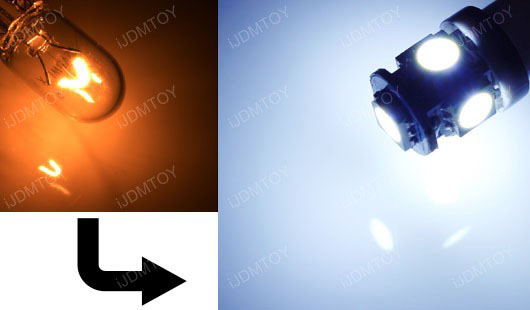 Brought to you by iJDMTOY.com, the expert for your Car LED. Follow us on Facebook for exclusive promo codes.