Check out this 2005 BMW M3 with the featured bad-ass BMW E46 Angel Eyes and I bet you'll be struck by the whole new hot appearance. As we all know, the LED Angel Eyes are typically the first mod most E46 (BMW 3 Series) owners do to their vehicles. And since 2005 BMW M3 headlights are perfectly shaped for them, iJDMTOY is able to provide you with guaranteed plug and play product. This means no modifications to your headlight housing are required and you can enjoy awesome 7000K Xenon White color BMW E46 Angel Eyes without worries.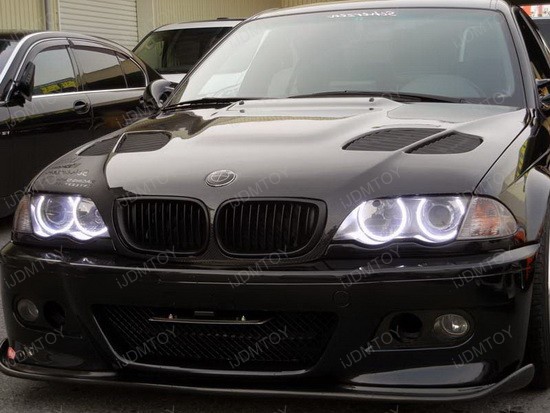 Anyway, with these BMW E46 Angel Eyes, your bimmer will turn everyone's head and get much more attention. This LED BMW Angel Eyes Kit is 6 times brighter than conventional CCFL BMW Angel Eyes rings, with no blind point comparing with CCFL rings. A high quality wiring harness is included, all of the wires are the correct length to reach each location in the car and combined with the loom, installation is very clean and easy. However, if you haven't read the last BMW E46 Angel Eyes article, then the video installation guide from iJDMTOY will be quite informative and helpful. Don't forget to check out the product page for complete compatibility vehicles list.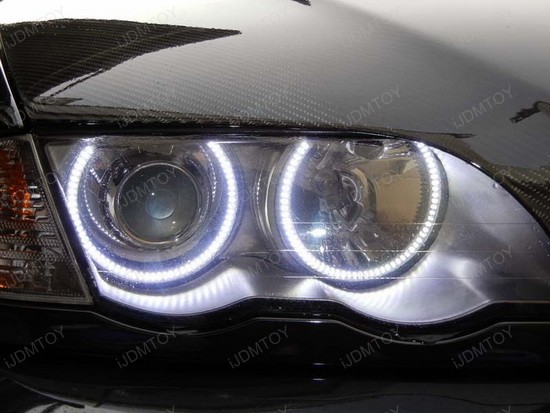 Probably one of the coolest functions of the BMW E46 Angel Eyes installed on this 2005 BMW M3 is when LEDs are tapped into the 'foot well lighting' so when you unlock and lock your car, the remote function makes them fade on and off! Pretty sick, huh? The light output of the Angel Eyes is very bright and consistent across the entire ring, which makes the individual LEDs indistinguishable – extremely fancy effect that every BMW E46 3 Series owner should have in mind.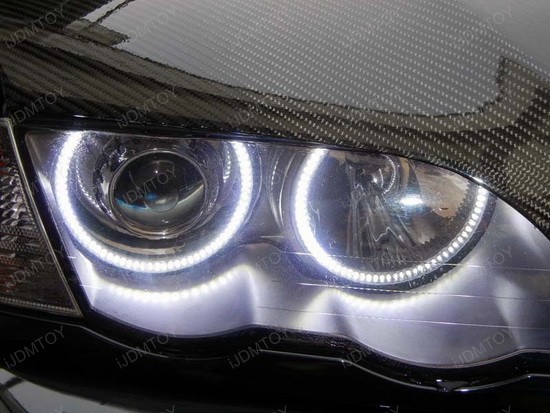 The gorgeous 2005 BMW M3 is a legendary and aggressive sports car, but with these LED BMW E46 Angel Eyes, the whole car looks hotter than ever. Get this sick upgrade, dress up your whip and you'll be crushing the scene with iJDMTOY!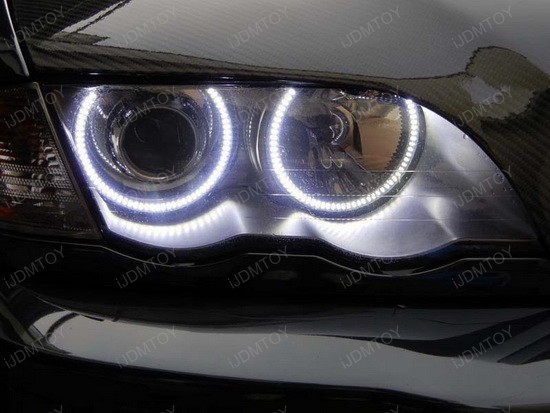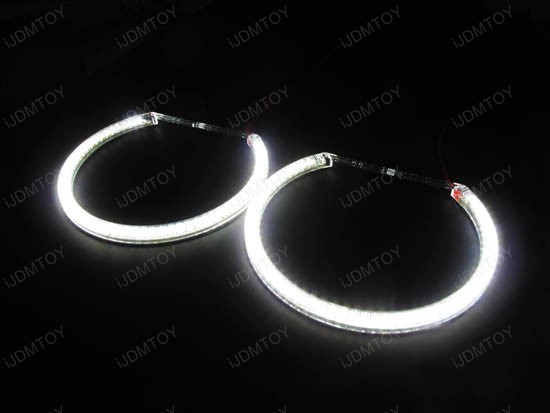 Brought to you by iJDMTOY.com, the expert for your Car LED. Follow us on Facebook for exclusive promo codes.