2011 Acura TSX is a well-known model into Honda's premium brand and with such awesome Dome Light LED equipment, it deserves nothing but compliments! The featured Xenon White LED bulbs for Acura TSX interior are at least three times brighter than stock interior light bulbs and are great upgrade if you want to spice up your ride.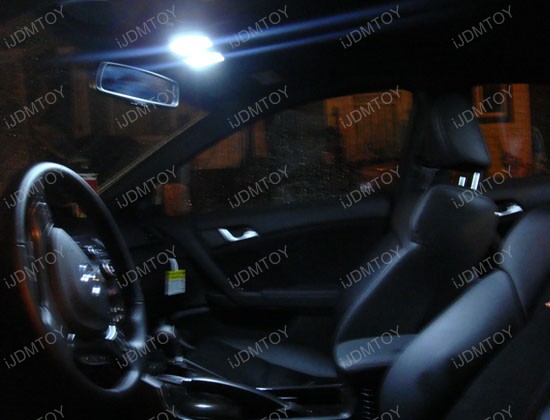 If you take a closer look at the pictures, you'll see the LED car interior lights are installed both front and back, which results in broader output range, that will satisfy every need. When you see the pleasing interior and leather upholstery drawn in light, you'll definitely want something like that for your own ride. This is where iJDMTOY comes with the 6-SMD LED festoon bulbs, perfect for car interior lights, such as map lights, reading lights and dome lights.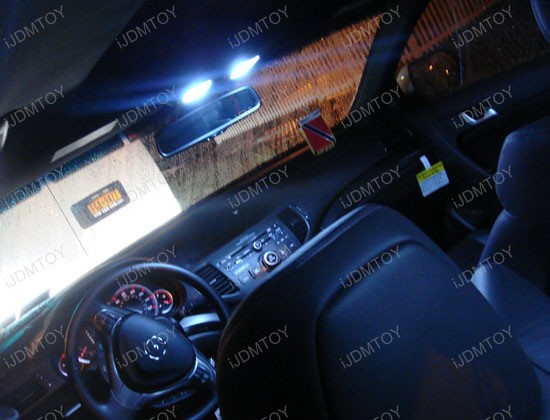 This bulb will perfectly replace the stock DE3175, DE3022, DE3021, 3175, 3022 and 3021 bulbs and is a great way to bring your car to life. Being completely plug and play, this high quality product is very easy to install and all you need is probably a small flat screwdriver if your dome light plastic covers aren't fixed in any other way. Make sure the dome light switch is turned off before doing any work and proceed with opening the cover. Then just pull the stock light bulb out and put new LED one inside. Don't forget to test the LED bulb by turning the switch on and if it doesn't light up, please flip it 180 degrees and test again. Put back the plastic cover and you are ready for some show off!
This 2011 Acura TSX is a great sample for effective, modern and nice dome light LED upgrade that won't dry up your wallet. This great product provides you with comfort and style, and to be honest, these two are always welcome. And if Xenon White is not your favorite color, you can pick from two more color options – ultra blue or brilliant red! Anyway, you'll love the new LED Car Interior Lights once you give them a try.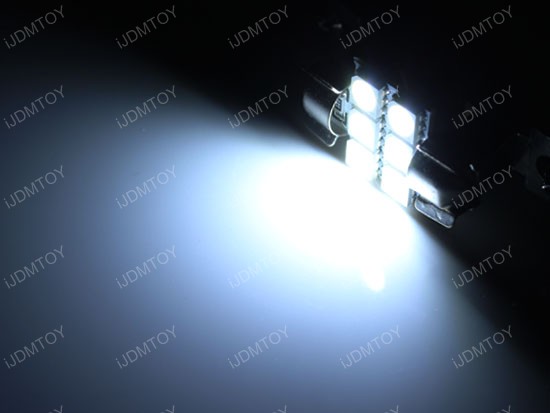 Brought to you by iJDMTOY.com, the expert for your Car LED. Follow us on Facebook for exclusive promo codes.