When opening your door, it would be wonderful to be able to see what you are stepping onto and with the poor lighting of the original incandescent bulb, that may prove difficult. Nobody wants to step into some mud or any other unpleasant surface so we have the perfect upgrade for you! iJDMTOY has direct replacement LED side door light assemblies available which replace the entire light assembly in the door to LED!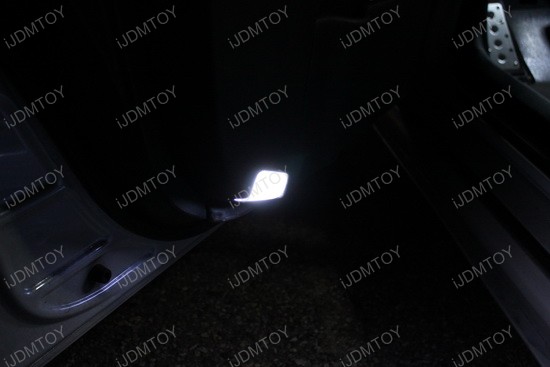 These LED step courtesy lights are completely plug and play and require no modifications to install. Each assembly contains 18-SMD LED chips which provide up to three (3) times more light output than the regular stock bulbs.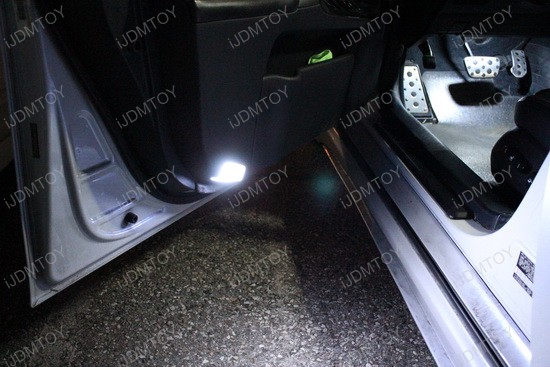 This relatively inexpensive and simple upgrade will transform your car into something that seems much more modern and updated. The color and light output will definitely attract attention when you are parking the car, pulling up to the valet, or just about any time the door opens. With the way it is designed, this will seem like an OEM part that came with the factory and will fit the vehicle without being too much.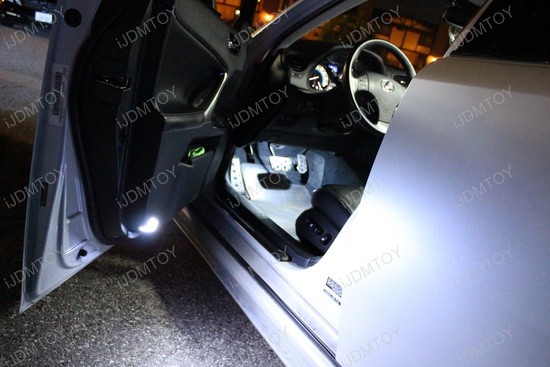 Brought to you by iJDMTOY.com, the expert for your Car LED. Follow us on Facebook for exclusive promo codes.