Look at this Mazda CX-5 – the crossover's handsome styling backed up by the aftermarket LED Backup Lights from iJDMTOY is a great combo. One risky reverse can lead to some unexpected consequences, so illuminating the rear road with such bright backup lights can keep you away from troubles.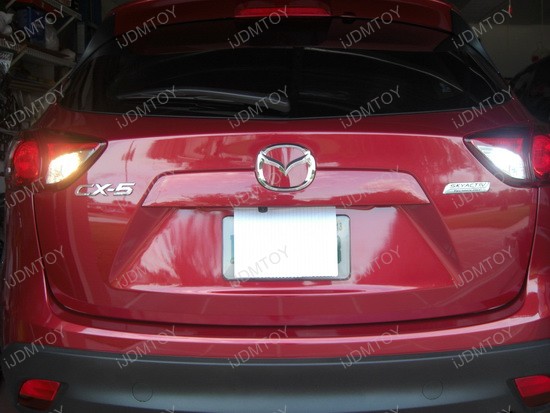 Each Plasma High Power T10 LED bulb is packed with an array of 1 piece 2.5W high power LED emitter on top and 4 pieces 2.5W high power LED emitter all around, pumping out approx 500 lumens of dazzling 6000K Xenon White color, consuming only 3W. Plus, the newly designed 360 degrees bulbs deliver very impressive maxima lighting output. If you have black-out tint for tail lights, you can still see the light very well.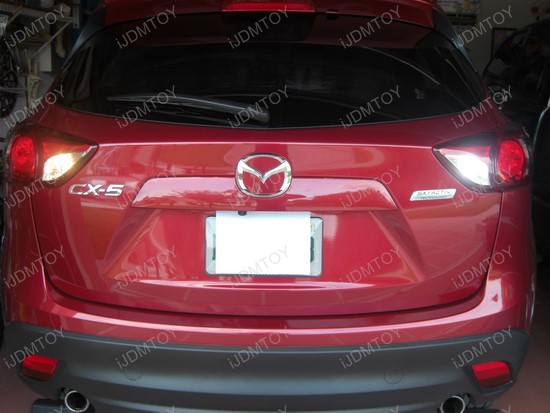 Installing this replacement is a piece of cake – replacing the stock 168 194 2825 W5W 912 921 904 906 bulbs, it will fit in almost every car out there. Just locate the stock reverse bulb, plug it out and plug in the new one. Make sure to ask a friend to check whether these LED Backup Lights work when you switch to reverse just before you put them back in place and check the brightness once again in the nighttime. You just can't miss the huge difference between your stock backup lights and these clear and brighter LED lights.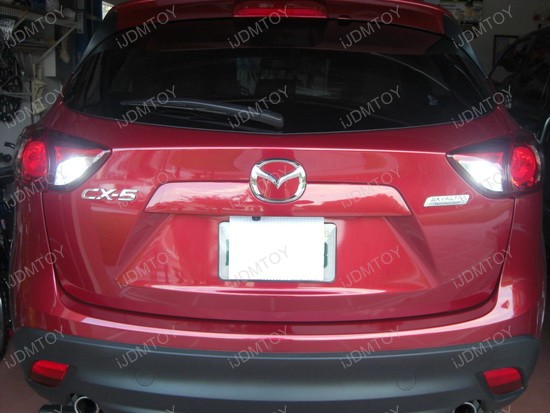 The Mazda CX-5 Backup LEDs on this Mazda CX-5 we talk about, offer stunning appearance and enhanced safety when backing up at night and it's good to think about getting them, so, whether you're crawling midnight roads or dark alleys, delivering a powerful burst of illumination of the places you're reversing into, could be crucial. What's more, if you are looking for a way to show-off your ride, go with the featured LED Backup Lights.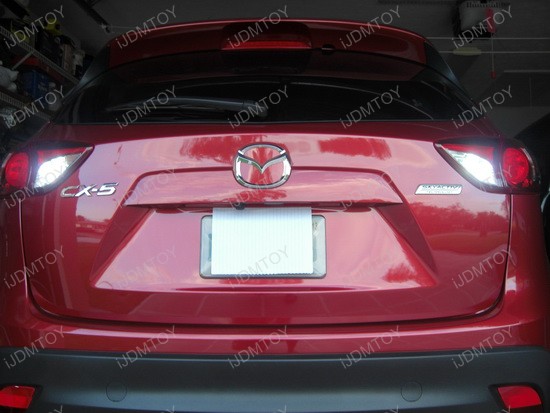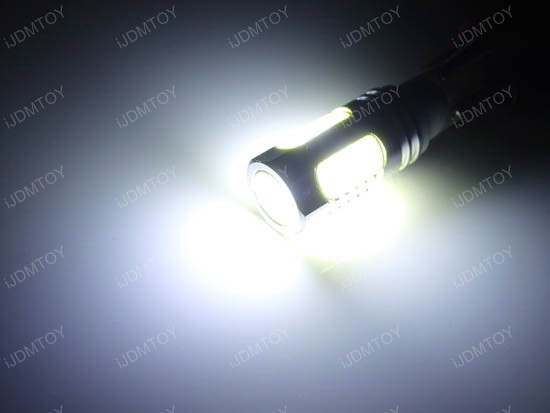 Brought to you by iJDMTOY.com, the expert for your Car LED. Follow us on Facebook for exclusive promo codes.