Today's gorgeous car is this 2010 Mercedes E550 with Mercedes LED DRL bulbs. These brand new LED bulbs are designed for 2010 and 2011 Mercedes W212 E Class Sedan or Coupe (non-HID headlight version) models and are completely error free. This means premium look without annoying bulb error warnings on the dashboard and for just a few bucks. Bright and easy noticeable light means safety, which leads to the conclusion that if you have these LED bulbs installed, you'll increase your safety by making the car noticeable from greater distance.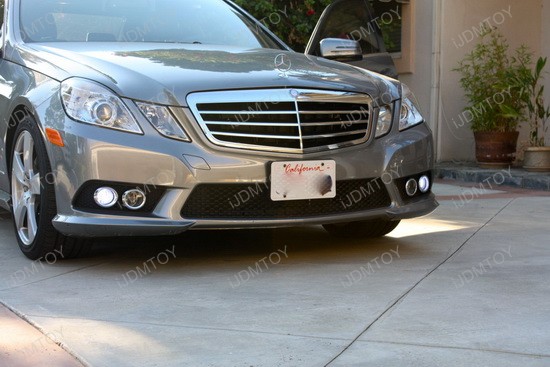 Look at the pictures and you'll see the Xenon White color option installed, but iJDMTOY offers the featured SH23W LED bulbs in Ultra Blue color, too. You can enjoy the super bright lighting output, coming from the energy-saving 5W high power LED bulbs as long as you like, thanks to the lifespan of about 20000 working hours. So, these Mercedes LED DRL won't let you down when you need them most.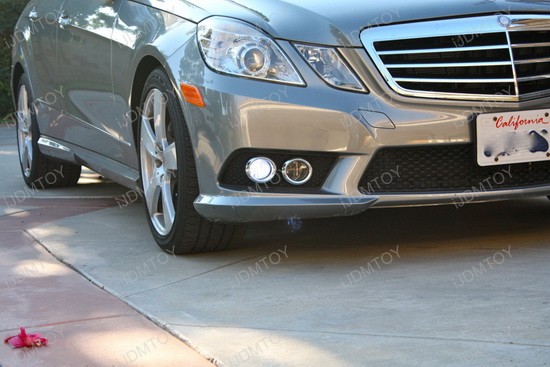 Replacing the tedious stock DRL bulbs is not hard at all. First, you have to take out the DRL by removing the shiny plate on the back with a screwdriver. Then pull out the halogen bulbs and plug in the new SH23W LED ones. Finally, mount the DRL module again and test if everything works. Congratulations, you have successfully and effortlessly changed your Mercedes E-class' look.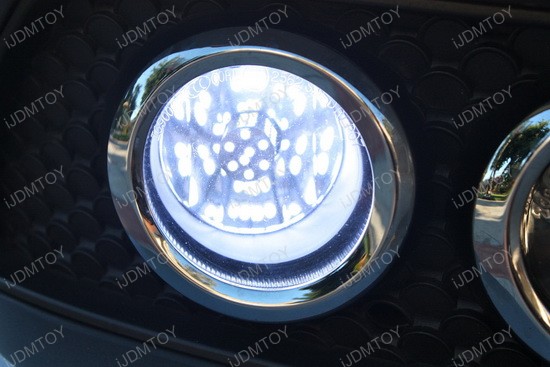 This luxurious 2010 Mercedes E550 can freely compete with more-fashionable vehicles with the new Mercedes LED DRL bulbs from iJDMTOY. The Error Free Super Bright Xenon White SH23W bulb is prepared with 68 SMD pieces for no flickering concerns at all. These amazing LED bulbs are trouble-free and reasonably priced, which makes them perfect for achieving high-end look.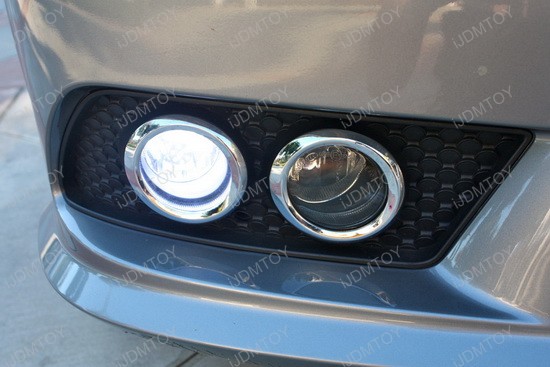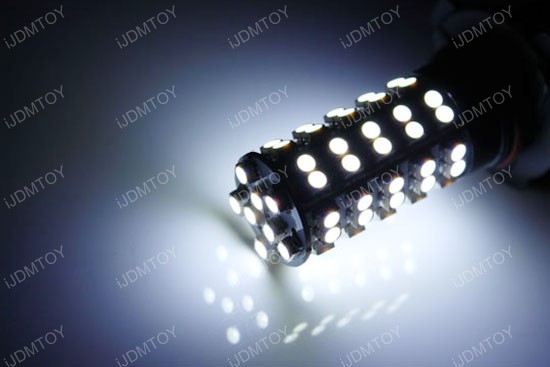 Brought to you by iJDMTOY.com, the expert for your Car LED. Follow us on Facebook for exclusive promo codes.