The owner of this nice 2010 Volkswagen GTi is another happy iJDMTOY customer, who upgraded his German automobile with LED Error Free Reverse Lights. As you can see from the license plate frame, he is a regular iJDMTOY customer who knows what to buy and he cares about the appearance of his car. Take a good look at the new elegant image with its unique silhouette and sleek stance that is capable to evoke passion in any passerby.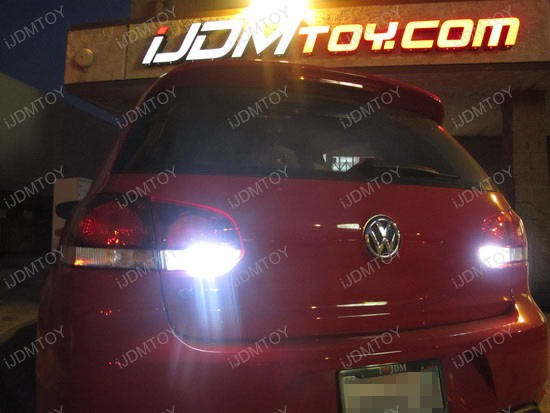 The 6000K Xenon White color, coming out of these super bright 7440 LED Backup lights makes driving backwards easier and safer. It's like having flashlights attached to the back of your ride. You get at least twice brighter output than the original bulbs and add more style to your car at the same time. If you are looking for a way to show-off your ride, just like the owner of the featured 2010 Volkswagen GTi , go with iJDMTOY's LED Backup bulb.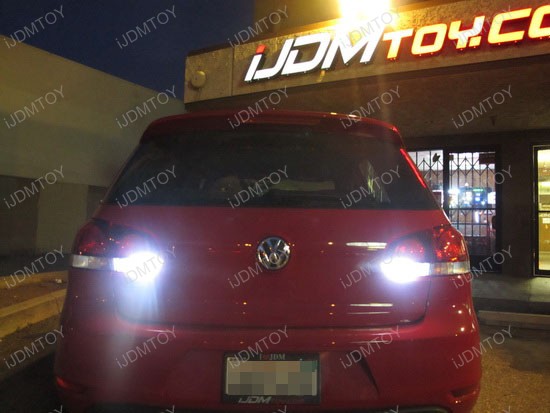 In order to replace the stock reverse light bulbs, just locate the back of the lamp, then twist its socket and plug out the OEM halogen bulb. After that replace the stock bulb with the completely plug and play 7440 LED bulb and insert it back. No error will popup on the dashboard and it will work flawlessly.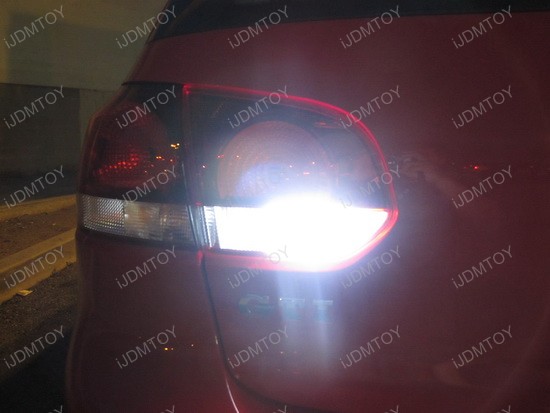 If you are looking for Error Free Reverse Lights for 2010 and up Volkswagen GTi or Golf, these bad boys won't let you down when you need them most at night. Even if your car has black-out tint for tail lights, you can still see the bright light of the 7440 LED Backup bulbs. They don't cost a fortune, work perfect and are one of the best old stock filament bulbs replacements around.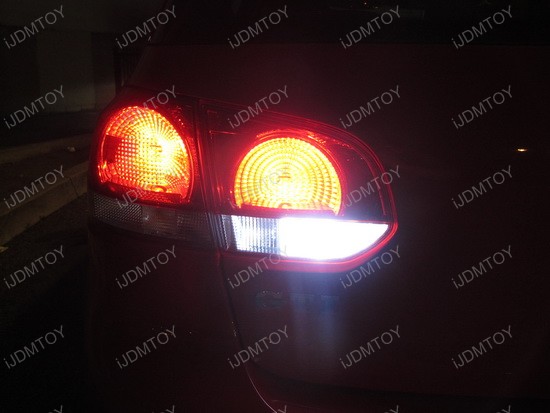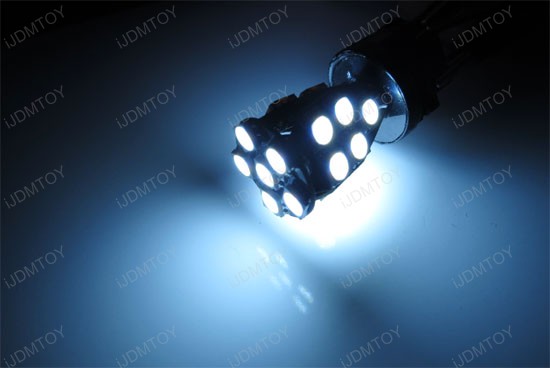 Brought to you by iJDMTOY.com, the expert for your Car LED. Follow us on Facebook for exclusive promo codes.