You'll love this 2009 Scion tC Umbrella Zombie Response Vehicle with the featured incredible LED Scanner Lights. Project Alice's mission is to answer the call for the zombie apocalypse and send Umbrella troops into the front lines. iJDMTOY's Knight Rider LED kit perfectly fits for this project show car and if you see this vehicle rolling, it will definitely turn your head around.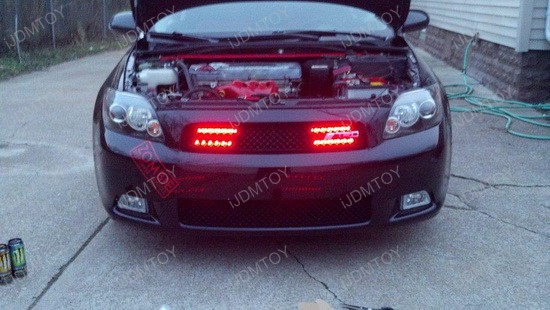 The LED scanner kit consists of 4 pcs 7" (about 19 cm) waterproof bars with 12 individual RGB Type SMD LEDs per bar. The Control Module is programmed with 55 Distinct Flash Patterns, which are enough to satisfy every taste. And what's more, you get a remote control with a range up to 60 ft to switch this product on/off, change through the several colors, or flashing patterns instantly.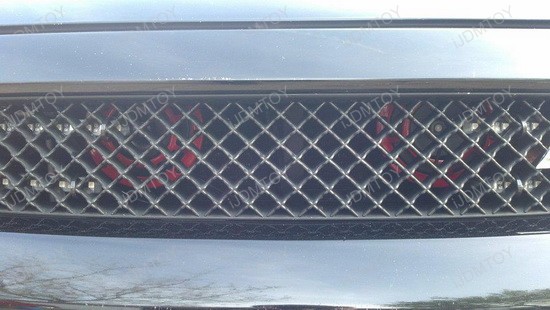 Installing this fancy add-on is very easy. Position the LED scanner bar so the wiring side is close to the car battery, mount the strips to the front grille with zip-ties, tap the back and red wires from the controller to battery positive and negative and that's it. Please do not bend the end wiring portion of the bars in order to keep them working. Test if everything works and if you like jokes, you can always drive after some friend of yours, switch on the LED Scanner Lights and freak him out.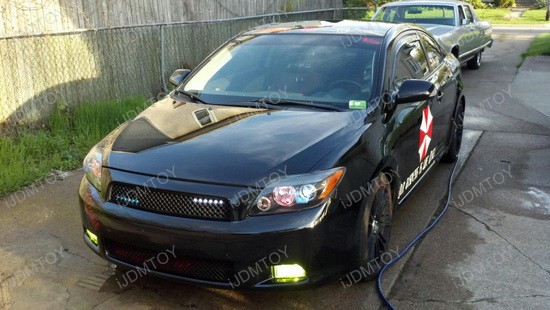 This 2009 Scion tC with Knight Rider LED lights is a really fancy show car, that gets people's attention. You can also get your car noticed with iJDMTOY's new LED Scanner Lights kit and add some color. This add-on is universal fit product and will work for both car interior or exterior. Don't waste your time, join the many happy iJDMTOY customers and get your car a new, badass cool look now!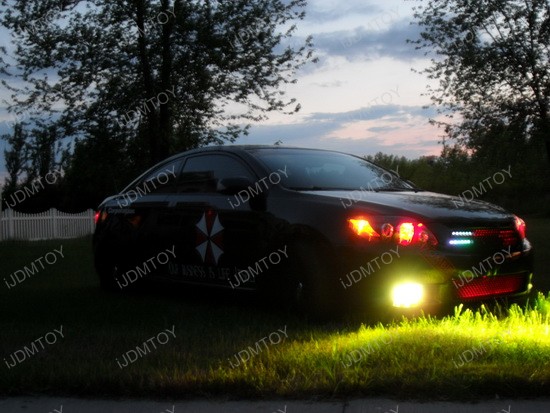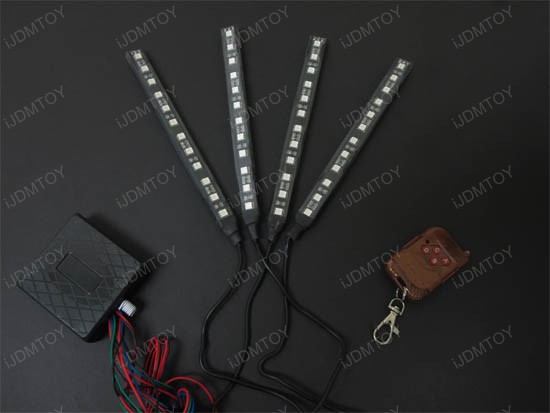 Brought to you by iJDMTOY.com, the expert for your Car LED. Follow us on Facebook for exclusive promo codes.