For most of the newer passenger cars that are equipped with factory daytime running lights, they also function as another type of light such as the turn signals or more commonly, the high beams. This is true for most vehicles, but for a select few, they have dedicated daytime running light bulbs depending on what type of headlight trim the vehicle has. In the case of the 2013+ Mazda CX-5's, the halogen headlight trim uses the high beams at half power as the daytime running lights and the HID/Xenon headlight trim uses a dedicated daytime running light. With these cars, the high beams are separate and are not changed when changing the daytime running lights.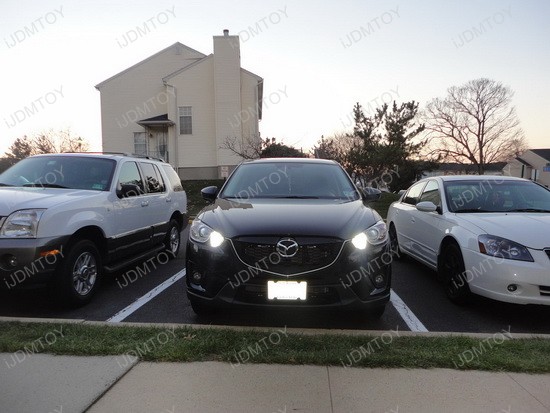 The factory daytime running light is a P13W sized bulb and can be replaced by our Plasma High Power P13W LED Bulbs; each bulb produces 5W for a super bright output. Each bulb contains one CREE Q5 High Power LED on the top with magnified optical projector lens and four 3-Emitter Plasma LEDs on the side to create 360 degrees of light. These are a direct replacement and require no modification of the wires and no additional components. Other drivers will definitely notice you with a 1200 lumen of output per bulb during the day; this is a wonderful safety and aesthetic upgrade for your CX-5.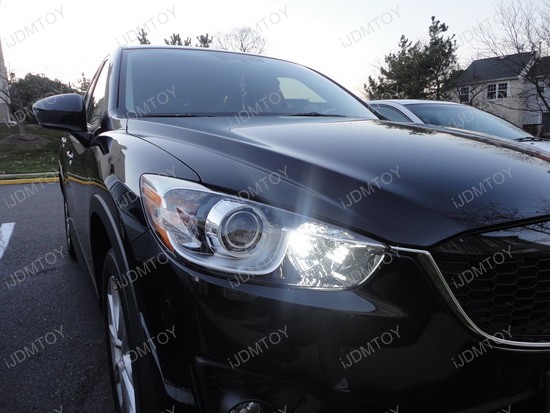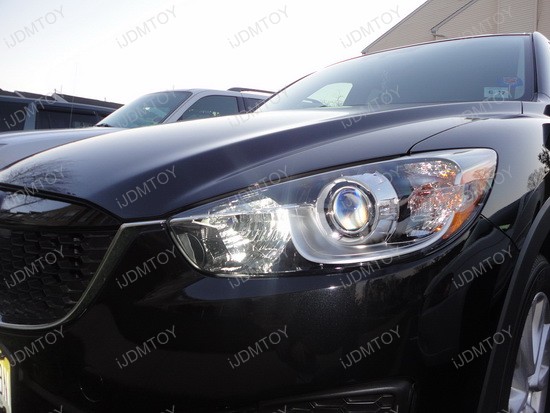 This highly aesthetic upgrade is one that you should add onto your wish list. LED daytime running lights are a cost-effective way to upgrade the look of your car to something more modern looking; instead of spending hundreds of dollars on an HID kit additional parts, you can attain the same type of 6000K Xenon White look with these LED replacement bulbs. Stand out from the rest of the traffic with these lights for your car.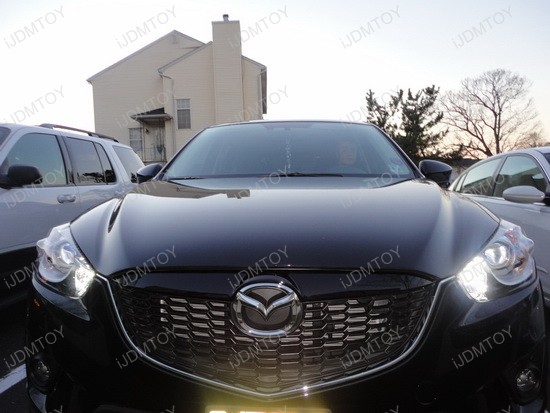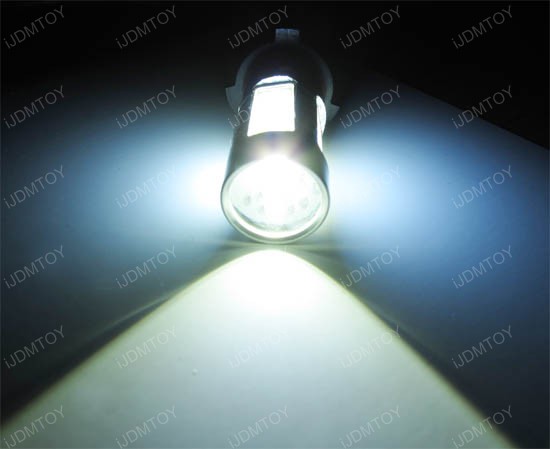 Brought to you by iJDMTOY.com, the expert for your Car LED. Follow us on Facebook for exclusive promo codes.