Ever wonder why there was an empty slot on the Scion FR-S? Have you ever pondered what you can do with that empty fog light slot? iJDMTOY focuses on JDM vehicles and the Scion FR-S Fog Light is a very popular light amongst most owners we have dealt with so we did something about. We, here at iJDMTOY, have a Scion FR-S OEM Style Fog Light Assembly kit that will fit directly on all US models.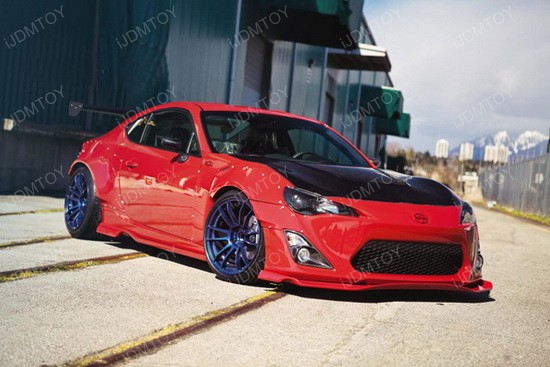 All JDM tuner car enthusiasts want to modify their vehicles exactly to the spec of the JDM model. They do the best they can with the resources available to them. For example, the Scion FR-S also known as the GT86 in Japan only has the OEM Fog Light option in Japan. Initially, importing a set of the Scion FR-S Fog Light assembly overseas would cost an arm and a leg. Now, the Scion FR-S has become one of the popular vehicles in the current car scene which makes it extremely competitive.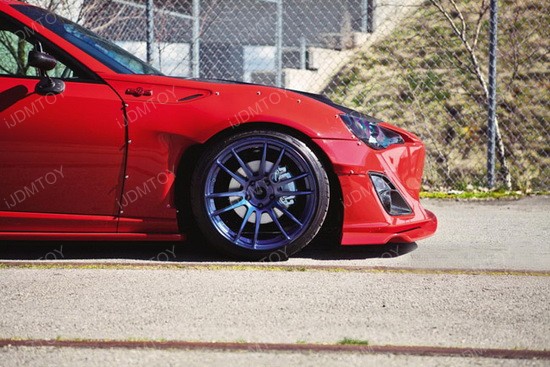 iJDMTOY's OEM Style Scion FR-S Fog Light kit is a direct replacement for 2013 models and up. The installation is a direct bolt on replacement with no modifications required. However, there is some basic wiring function involved. The Scion FR-S Fog Light kit features all new fog light housings, bezels, and switches. The power switch can be mounted into your in dash panel so you can toggle your fog light on or off. The Scion FR-S Fog Light kit would definitely cleaner OEM appearance in a very competitive Scion FR-S market.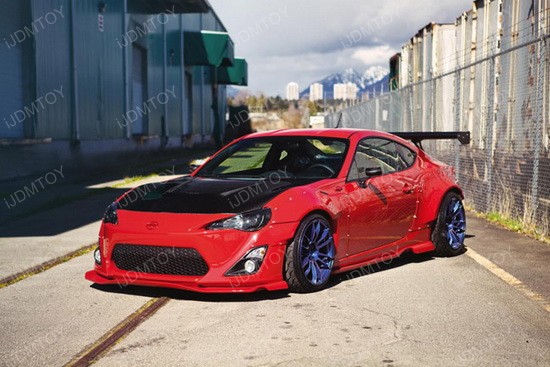 iJDMTOY's OEM Style Scion FR-S Fog Lights would allow you to be different that most Scion FR-S out there to get a true JDM Toyota GT86 front end look. It will be a modification that you will not regret for your Scion FR-S.