The Scion FR-S has become a popular vehicle in such a short period of time since the release of the vehicle. Most aftermarket lighting companies have uniquely designed LED tail lights utilizing fiber optic LED technology. That is right ladies and gentlemen. You would think this technology would be found mainly on higher end vehicles but it is now available by aftermarket manufacturers. One item in particular is the new Scion FR-S LED Rear Bumper Light Assembly which replaces the plain and dull rear bumper reflector.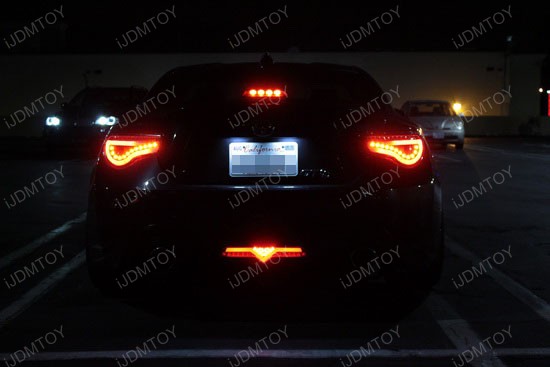 The Scion FR-S LED Rear Bumper Light Assembly is a Valenti style LED assembly which is quite popular in Japan and recently in the US. The LED Rear Bumper Light Assembly is a direct replacement for Scion FR-S and Subaru BRZ models from 2013 and up. I am sure all you car enthusiasts out there dread performing modifications and prefer to keep it simple. All harnesses are included for a plug and play. The installation is fairly simple with the removal of your rear factory reflector assembly and replaces it with the new LED Bumper Light assembly. Only the V-shaped fiber optic tube LED does require some rewiring in order to enable it. If you do not trust yourself when it comes to rewiring lights then you can always opt to use only the brake lights and reverse lights.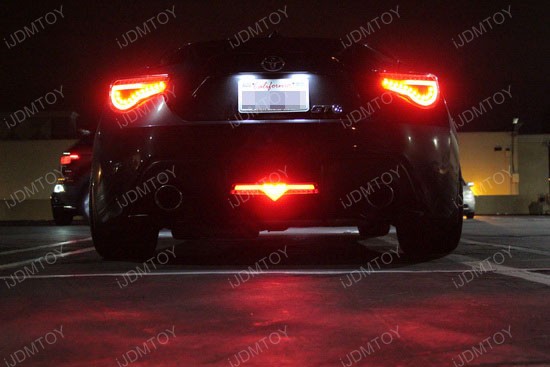 The Scion FR-S LED Rear Bumper Light Assembly features red fiber optic LED tubes in a V-shape for the tail light, 12 red LEDs for the brake light or rear fog lights, and 12 white LEDs for the reverse light. In addition to those features, the assembly has a light smoke feature with a black chrome housing to give your vehicle an aggressive rear end add on. The Valenti style Scion FR-S LED rear bumper light assembly flows extremely well with the body of the vehicle. Also, the Scion FR-S LED rear bumper light assembly will add another brake light on the rear for additional safety purposes. There should be no confusion with drivers on the road when you step on your brakes as you will have a total of four brake lights. You will give the driver behind you an eye full of LEDs to look at while at a stop.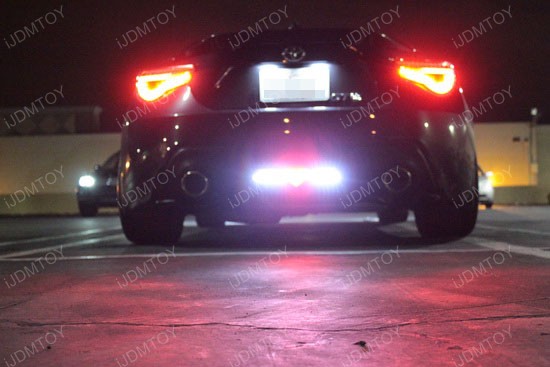 With such a growing market and demand for Scion FR-S parts, the LED rear bumper light assembly is a popular choice. Not many people out there are aware that there are fiber optic LED tail lights and bumper lights available in the market. You can be one of those to make it known.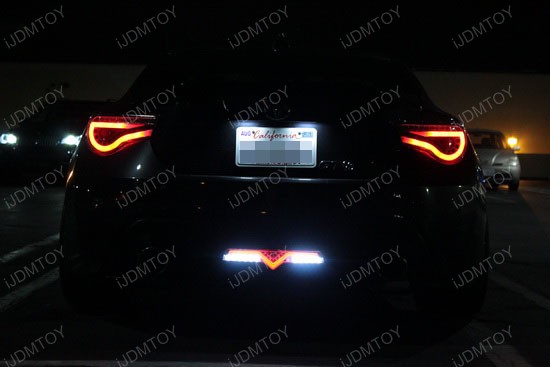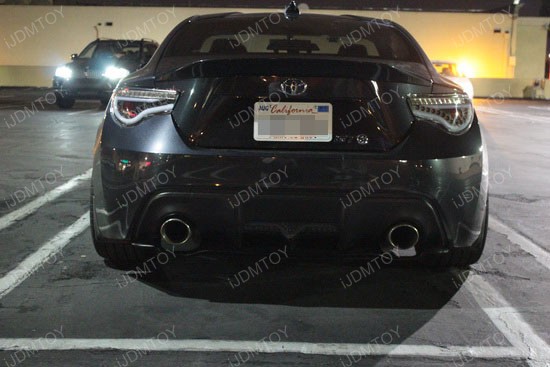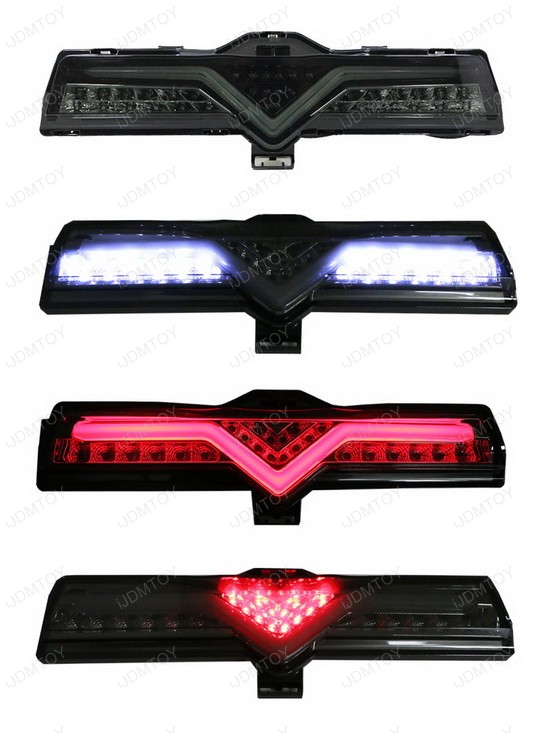 Brought to you by iJDMTOY.com, the expert for your Car LED. Follow us on Facebook for exclusive promo codes.