I am sure many can agree that LED Daytime Running Lights gives most vehicles a stylish front end appearance. Sadly, not all vehicle manufacturers are like Mercedes, Porsche and Audi. However, there is an alternative to achieve that look at a small fraction of the cost with a universal 6-LED Philips style high power DRL kit. The 6-LED Philips style high power DRL kit can be installed on virtually any vehicle with its dimensions.
The 6-LED Philips style high power DRL kit is universal so of course you do have to do some research on how you will mount it on your vehicle. However, the Infiniti G37 coupe has an empty faux mesh plastic on the bottom of the bumper where fog lights are generally located. The Infiniti G37 has a very aggressive front end with sharp body lines. The 6-LED Philips style high power DRL kit adds onto an already beautiful front end with a clean OEM look.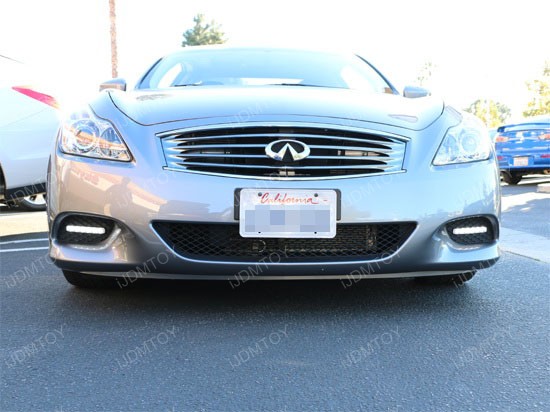 The 6-LED high power DRL kit is an ultra-slim design which can be fitted onto virtually any vehicle but fits almost OEM on the Infiniti G37. The installation is fairly easy as the LED DRL kit includes a push in mounting bracket which can be mounted on the lower plastic piece of your bumper. The LED DRL kit is operated with a 12V power source so it can be tapped wherever you want it to turn on your vehicle; The ACC wire would work the best. Lastly, the 6-LED Philips style has 3 flood lights and 3 spot lights which combines to create a uniform projection of light.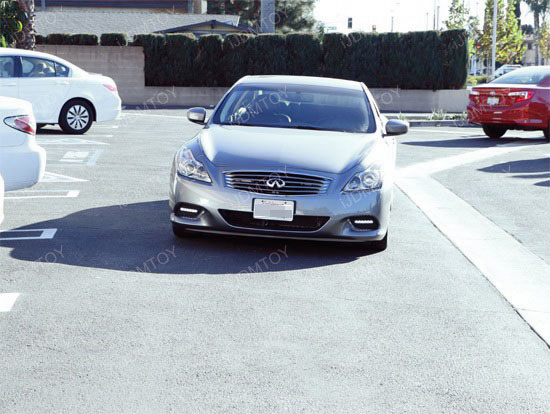 If you are looking to give your vehicle a small but noticeable facelift then you cannot go wrong with the 6-LED Philips style DRL kit. At a great reasonable price and straight forward installation, it will definitely turn heads on the road.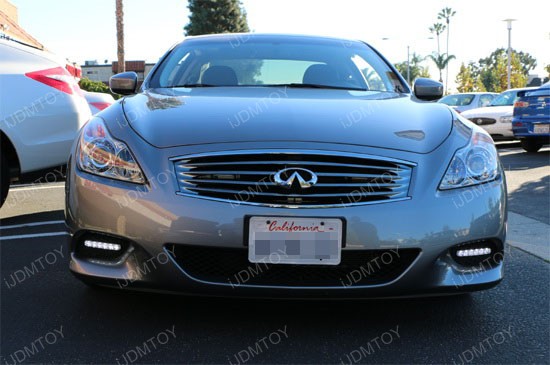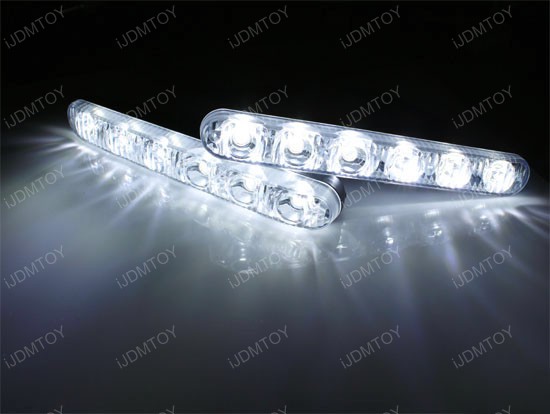 Brought to you by iJDMTOY.com, the expert for your Car LED. Follow us on Facebook for exclusive promo codes.