Love the KDM Kia K5 and feeling extremely jealous that you're stuck with the boring American version? We've got you covered with a sleek set of OEM style LED Daytime Running Lights for your 2011-2013 Kia Optima. Each piece comes with 12 pieces of high power LED lights per LED DRL. Installing this Kia K5 KDM LED DRL takes a bit of effort, as you have to cut out a part of the bumper crash beam (therefore we highly recommend professional installation for this product).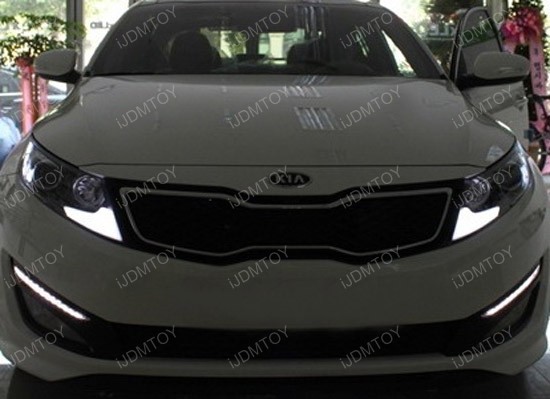 One of our customers got sick of his stock American 2012 Kia Optima, decided to install a pair of OEM style LED Daytime Running Lights, and sent us some really awesome pictures of the upgrade! The direct fit LED daytime running lights and KDM style headlamps he bought directly from Korea really adds a nice new sleek look. As you can see, the new light strip really complements the rest of the car and highlights the bumper. The strip is just so polished looking and makes a huge difference on the daytime running lights. Looks like our customer effortlessly combined style and safety! You can easily do the same. Your LEDs are sure to turn everyone's heads.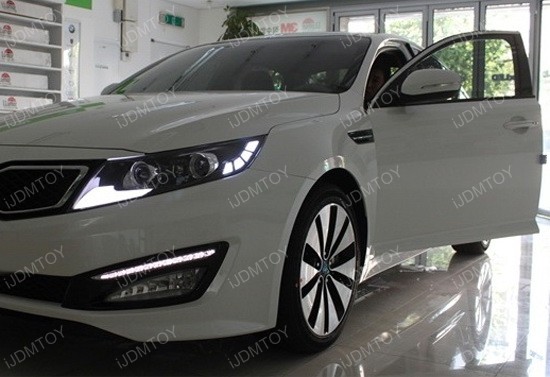 Please keep in mind that this product will fit the 2011-2013 Kia Optima with factory fog lamps only and will not fit the Hybrid trims.