Here at iJDMTOY, we recently installed a pair of parking lights on a 2013 Mercedes ML 350 to test out the new product and the results are nothing short of spectacular. These new LED Parking Lights are a sure fire way to get plenty of attention on the road.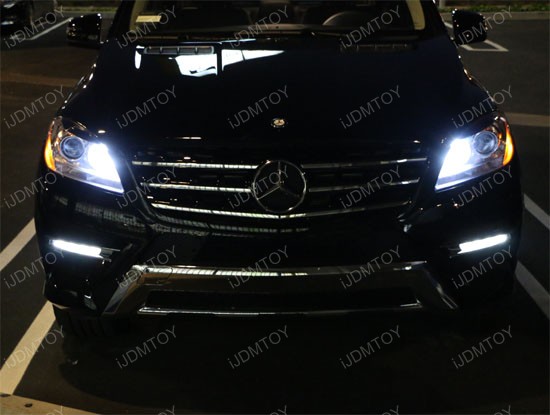 These T10 bulbs are error free and have a special design as they are made with mid-position heatsink as opposed to the previous type with the heatsink that's right next to the LED. This is so the heat won't damage or bake the LED. These LED Lights can be installed on European cars, such as Audi, Mercedes, and Volkswagen. CAN-bus LED bulbs either have a higher wattage or built-in load resistors so they won't trigger the on-board computer's error warning on the dashboard.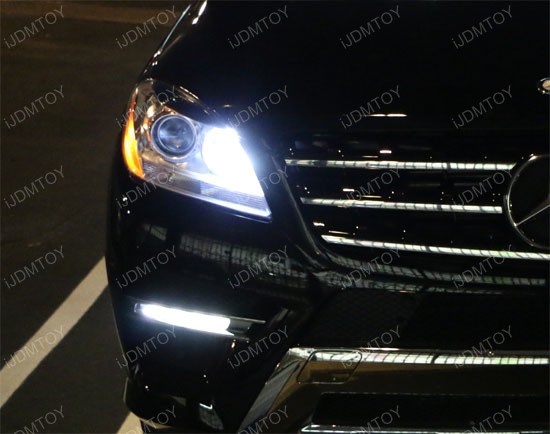 Simply turn off the car and the light before putting the new LED Parking Light in and replace the original bulb. If the car is still on, the on-board computer might still record the stock bulb removal as an error. iJDMTOY.com also has a YouTube tutorial on how to install the CAN-bus bulbs if you run into any issues.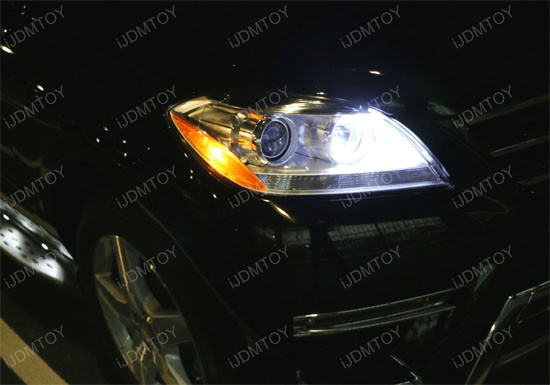 Our customer definitely made the correct choice in upgrading to the new LED Parking Lights, as the lights are much brighter and give the Mercedes ML 350 a much cooler and classy vibe. You can see in the pictures our customer provided that the new LED Parking Lights give the Mercedes ML 350 a new bright and clean look.