Enhance your stock Toyota Highlander with a new pair of LED Daytime Running lights with an easy clip-on installation. These OEM Fit LED daytime lights are perfect for any 2011+ Toyota Highlander. The LED DRL Kit gives your Highlander a nice JDM style, making it different from any other SUV on the road.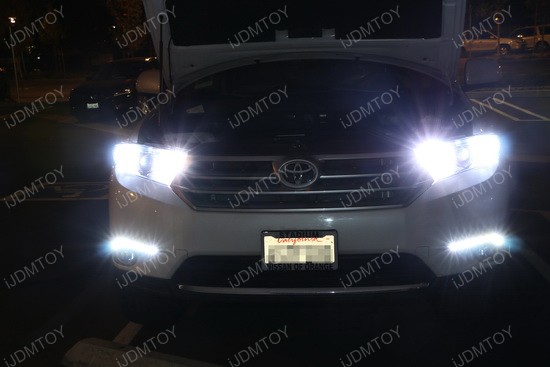 This set of running light lamps works as a replacement for the stock fog light bezel. If your Toyota Highlander doesn't come with factory stock fog lights, there is absolutely no need to fret, as we offer the additional option of add-on LED angel eye fog lamps. You can install these additional fog lights and be good to go.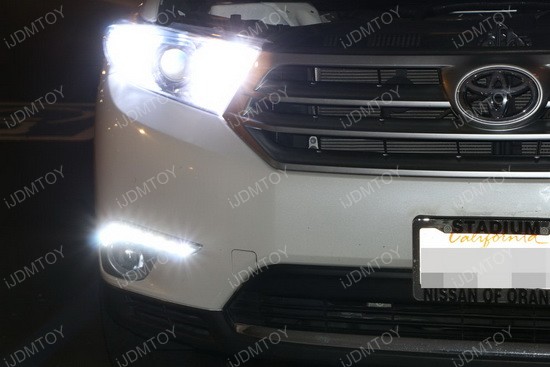 Maybe you might have thought that by having a Toyota Highlander you wouldn't be able to channel your inner JDM fanatic and worry that you might blend into the stock crowd, but this simple add-on really does make your car stand out from everything else. This simple installation will bring you back into the world of JDM.