Love the strip lights on an Audi but don't actually own one? These special Audi style side glow LED strips gives your car that Audi look without the expensive sticker price of actually buying an Audi. So this is a great way to get in touch with your inner Audi fan as well as to pay tribute to this iconic luxury brand.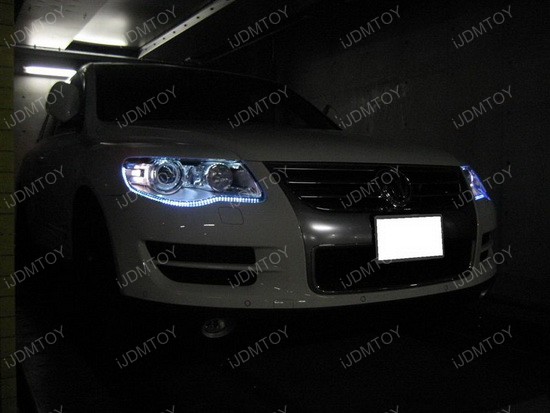 The Audi style LED strips are good for many locations in your car. Places like the car interior, underneath the headlights, and underneath the bumper are great locations to put the LED strips. You can even put two strips close together to make it look like it's one continuous strip. The unique side glow design flawlessly projects from the head lights and is ultra-thin for easy installation. These LED strips also can be cut at every 3rd LED to adjust the length you prefer for even more customization.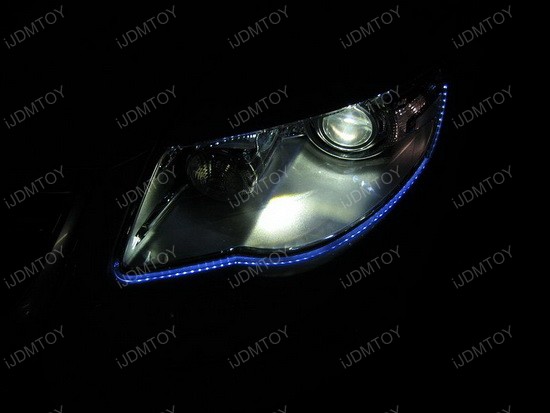 They are specially designed to be water resistant so you can tape them to the exterior of your vehicle. Please keep in mind that even though the LED strips resist water, this doesn't mean that you can dunk the entire strip into the water!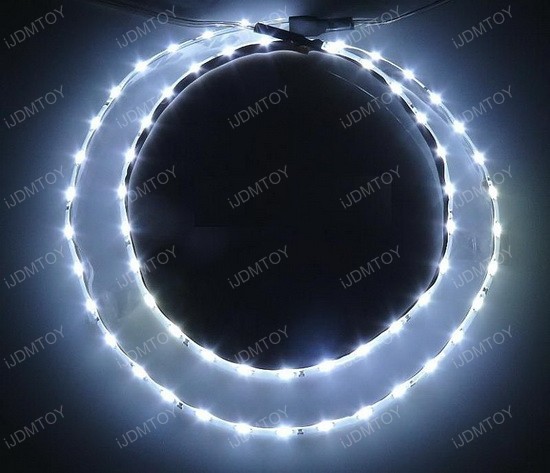 Because these LED strips are designed to be super user friendly, there is absolutely no need to bake or crack open the headlamp. Simply loosen out the head lamp or drop the bumper slightly to stick on the LED strip. All you need to do is peel off the self-adhesive backing and stick the LED strip under your headlights.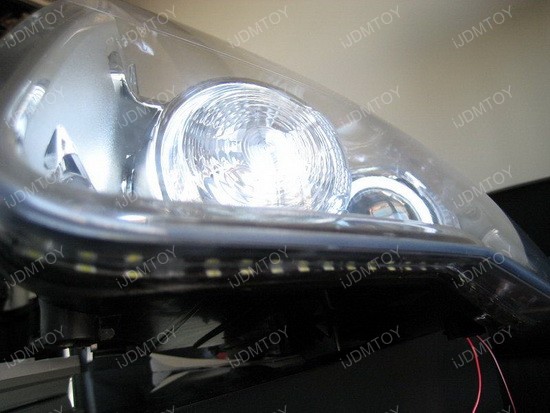 You can wire up these LED strip to 12V power source that includes side marker lights, head lights or fog lights. If you're using the LED strips for daytime running lights, all you need to do is tap the negative wire to the group and tap the positive wire to the ACC 12V in the fuse box. Afterwards, just maneuver your headlights or bumper back to their original position. The LED strip will shine through the headlights, giving your car the LED glow that Audis are so popular for.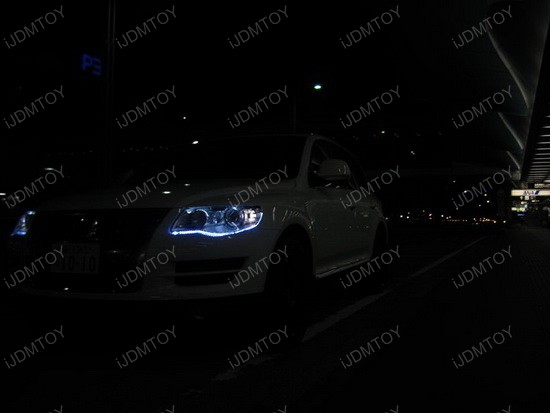 These LED strip lights are a perfect add-on for your vehicle. If you get lost, we even have this nice installation guide to help you through the process. The side glow strip really adds in style and doesn't compromise safety. Audi-style LEDs are definitely one way to properly spice up your ride and make it unique on the road!