One of our customers installed this pair of 7440 LED Backup Lights on his Lexus GS430 to replace the dull yellow stock factory bulbs and results are quite fantastic. Not only are the LED lights brighter, but they also make reversing much safer. Anyone with these LED bulbs wouldn't have to worry about backing into a trash can in the middle of the night because these LED reverse lights are pretty much as bright as day!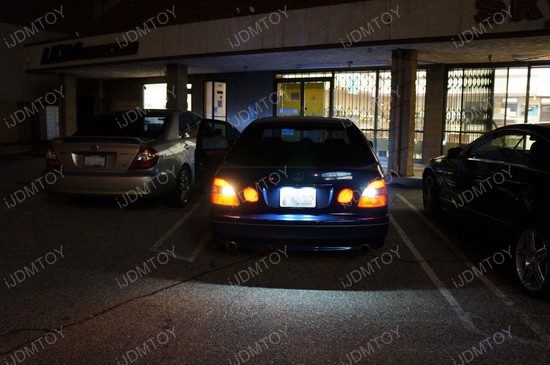 Each set comes with one pair of glass capsule 5W high power 7440 CREE LED bulbs. The super bright light output is perfect for nighttime reversing if you ever needed to parallel park at places with limited parking spots such as the Griffith Park Observatory. You wouldn't need your passenger to get out and direct you into the spot because you can totally see whatever is behind your car with these new LED bulbs!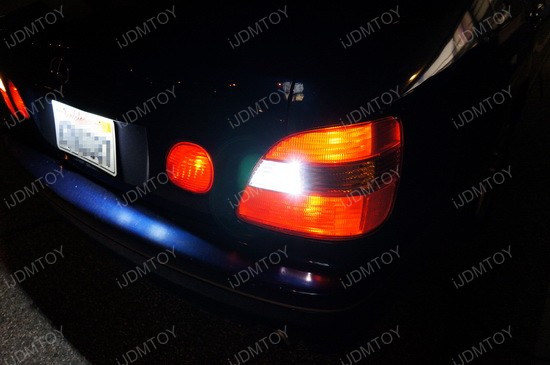 These new LED lights are recommended for either reverse lights or turn signal lights and are 100% legal on the street. You will need to add load resistors if you use these LED bulbs as turn signal lights, but if you use these bulbs strictly for reverse lights, you usually don't need load resistors. These LED lamps are such little lifesavers!