One of our customers installed this set of Super Bright 68-SMD H7 LED DRL bulbs on his 1997 BMW 525i because he was sick of that boring yellow factory light. These BMW High Beam LED DRL replaces the stock halogen bulb on the high beam function and the special decoders make sure that there's no flickering issue so the bulbs light up fully.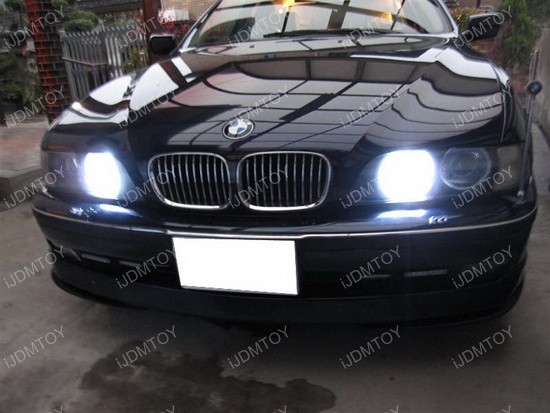 The matching HID look is a great add-on that completely eliminates the stock dull yellow Daytime Running Lights and give you a nice, crisp Xenon White color that is sure to make your car stand out at an intersection. This is definitely a humongous upgrade from the original DRL that comes with the vehicle.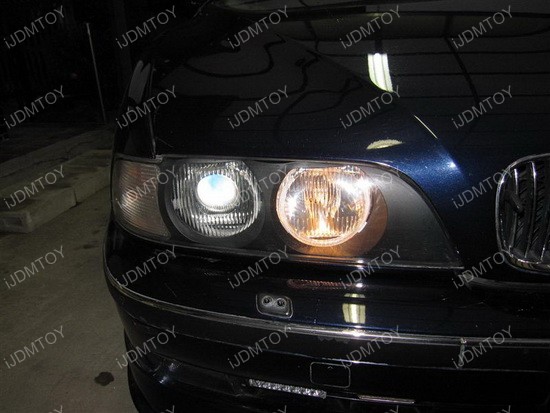 So if you've got a BMW and you're sick of that sickly yellow glow coming out from your headlights, this add on is the perfect option for you. Say goodbye to dull yellow, and hello to the most energetic LED Daytime Running Light white glow you've ever seen.