These 50W Max Capacity High Power CREE WRX 9005 LED Daytime Lights are great for any car that uses the 9005 sized bulbs for the fog lights or daytime running lights. If you hate to conform and is irritated by the yellowish incandescent bulb, this Subaru WRX LED DRL is a fabulous and affordable way to get the nice HID/Xenon look.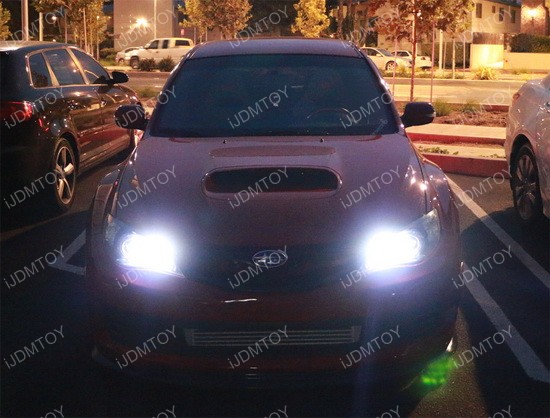 One of our customers installed these LED Daytime Lights on a 2012 Subaru WRX STi for quite a nice upgrade from the stock traditional bulbs. These bulbs are unbelievably bright white and looking pretty clean and classy at the same time.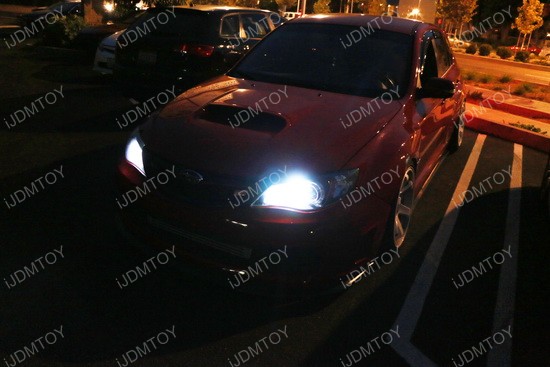 The Subaru WRX STi is already a pretty sick car and quite popular among car enthusiasts already, so imagine making more mods to your ride and getting all of the attention on the road. You definitely can't go wrong with a new set of LED Daytime Running Lights or LED Fog Lights. If you're using these LED DRL for other cars such as European vehicles, you may need our LED DRL Decoder Wiring Kit to eliminate any pesky error messages on the dashboard.