New LED license plate lamps are a great way to spice up your BMW and give it that great look when you're driving it around at night. This LED license plate lamp will fit most BMW vehicles with either the basic standard incandescent bulb or the 2-piece OEM LED license plate light. As you can see, the LED license plate light installed on this BMW F30 3 Series looks extremely bright and completely illuminates the license plate for a nice and vivid glow.
1.) Use a flat head screwdriver to open the license plate lamp cover from the indentation on the left side. You would have to shift the stock license plate cover over to the ride side in order to release the tabs.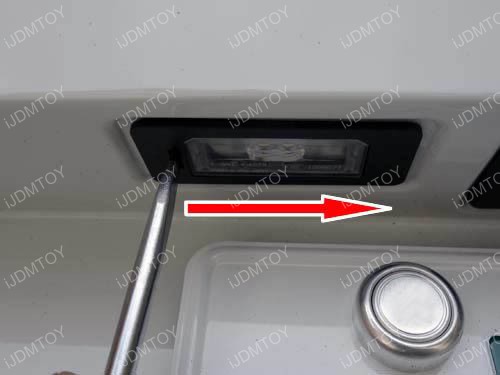 2.) Pull down the stock license plate cover and remove it.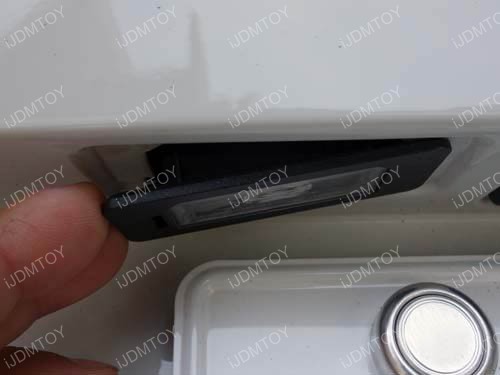 3.) Unplug the wires.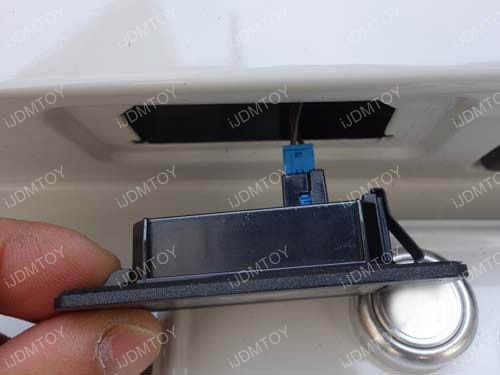 4.) This OEM replacement LED license plate light will fit most newer BMW models with factory equipped 2-LED license plate lamps as well as many older BMW models with the standard incandescent bulbs license plate lamps.
Replace stock license plate lamp with new LED license plate lamp and put it back the opposite way it was removed. Slide the right side in first, lock the tabs in and push the LED license plate lamp onto the left side of the slot.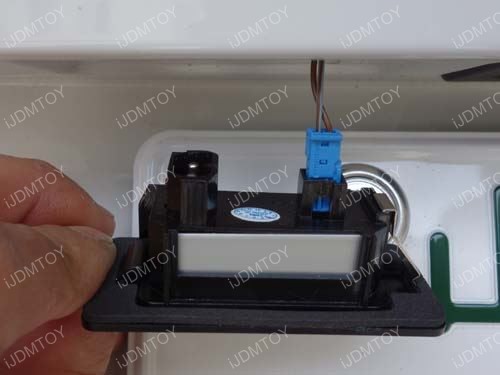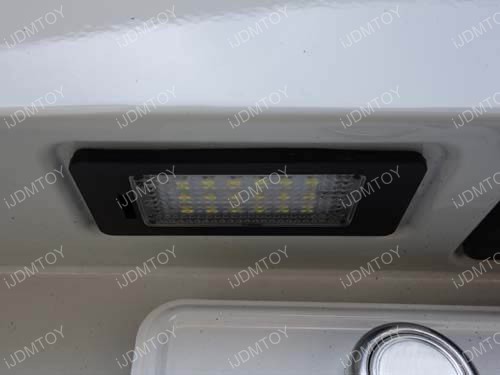 5.) Test to see if the new LED light works.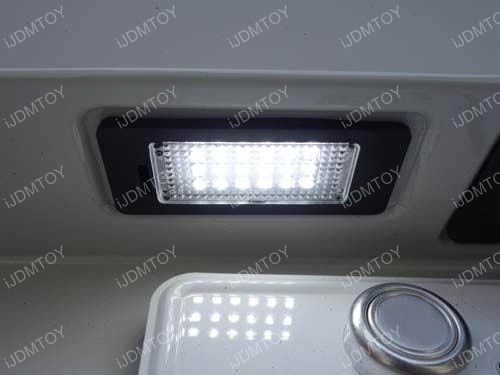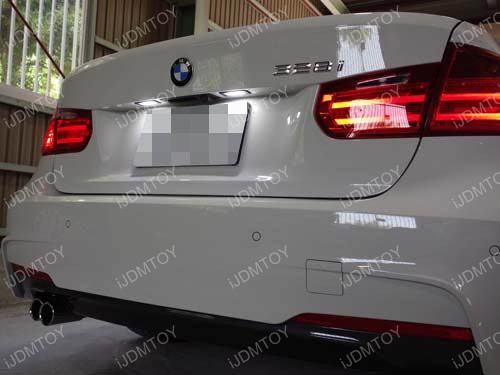 This LED license plate lamp is a great add-on for any BMW because it's not extremely flashy but will still give your BMW that clean LED look. Enjoy your new LED license plate lamp.