This RGB Multi-Color LED Angel Eyes with remote is a great addition for your BMW that is a sure way to look unique on the road. The 4 pieces of LED halo rings have 114 pieces of SMD LED lights, as opposed to the single angel eye ring marker bulbs. You don't have to worry about the outer halo ring being dimmer than the inner halo ring anymore, because every ring in the RGB LED angel eyes will have the same output. These RGB LED halo rings are 3-4 times brighter than the single color ring marker bulbs and have a color output of 7 colors: red, green, blue, amber, magenta, cyan, and white.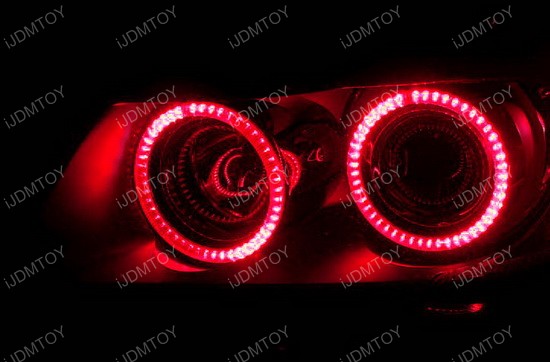 A customer installed these multicolor LED halo rings on a 2011 BMW E90 328i and the variety of colors is simply astounding. He can set the angel eyes to white while on the road, and once he parks his ride, the multi LED colors can come out and make him a definite one of a kind.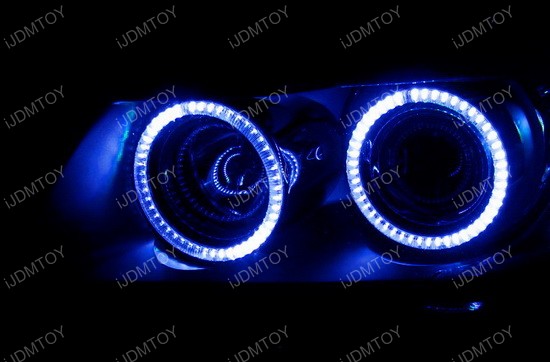 You have to bake open the headlights in order to proceed with the installation and we recommend professional installation. However, you can take a look at this tutorial on how to attempt this here. This installation is totally worth it, and as you can see, the colors are just so astounding and the flash pattern change and bright/dim change really make your car stand out from everyone else. You can't ever go wrong with LED BMW Angel Eyes.