One thing you can't go wrong when it comes to adding something new on your beloved BMW is a set of brand new BMW LED Angel Eyes. Everyone knows that BMWs are known for their halo rings, and even those people who aren't in the car world can recognize the circular headlights that are perched in front of these luxury cars. When people see halo rings, they think luxury, and that's even just the basic factory incandescent ones! We all know that LED halo rings are a huge step ahead of incandescent, so LED angel eyes will blow everything out of the water.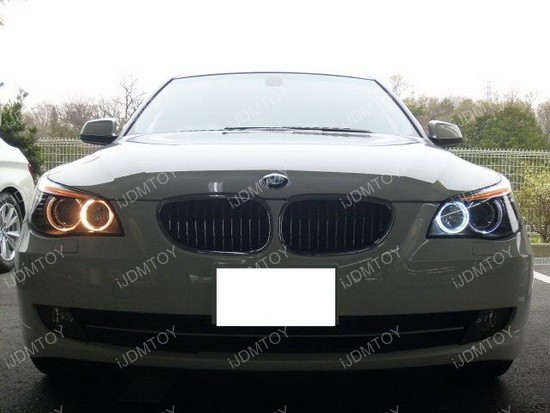 This 2008 BMW E60 535i installed a set of these add-up and the lights are so bright and crystal clear that it's a phenomenon in itself! You can see the huge contrast from the yellowish colored stock angel eyes that look pretty dull and not special at all. When the owner installed the new set of LED angel eyes, all of the sudden the look completely changes. You can see that this is a huge upgrade here because not only are the lights much brighter, but they're also extremely crisp and fresh looking.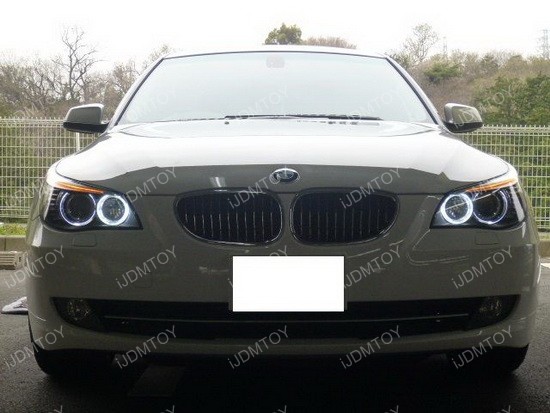 There are 4 pieces of 5W CREE LED lights on each bulb with a 360-degree design. They are error free so you don't have to worry about any flickering issue or that pesky error warning on the dashboard that many European car drivers are super annoyed about. This product is specially designed for BMWs with BMW Dynamic Xenon adaptive xenon headlamps, so your BMW must have these headlamps in order to use this product. If it does, congrats, you're in the club! LED Angel Eyes are definitely the way to go.