This set of xenon white 16-LED high powered daytime running lights for the 2013-up Ford Fusion (aka Ford Mondeo) gives your car a new look and replaces the original fog lamp bezel or lower bumper grille cover. It has a metal finish look and piano black glossy finish that make it look ultra luxurious, as well as 7.5W in each lamp and a special anti-glare design for safety purposes. The LED DRLs are great for both models of the Ford Fusion with or without the OEM fog lamps with no modification required. Here is how you install these LED daytime running lights.
1. Remove the stock bumper.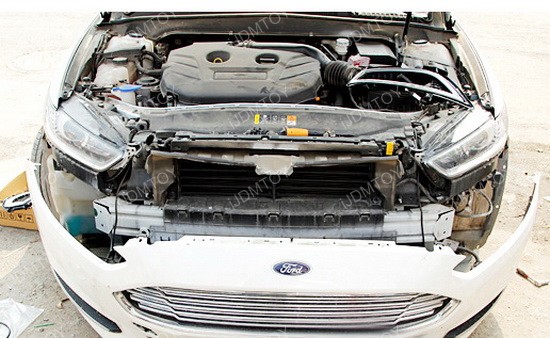 2. Use a flat head screwdriver to remove the stock fog lamp bezel cover. The insert shows you what it should look like after you've removed the stock fog lamp bezel cover.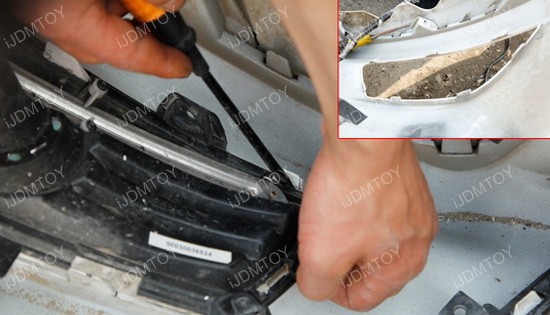 3. Replace the open slot in the bumper back with the new LED daytime running lamp bezel replacements in the same way you took out the stock bezel.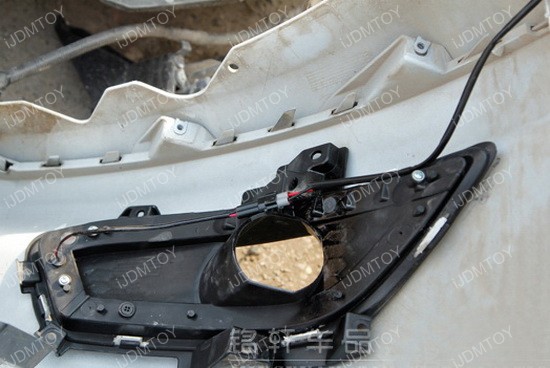 4. After you put in the new LED daytime running light bezel, you will need to connect the wires of the LED DRLs to the module box.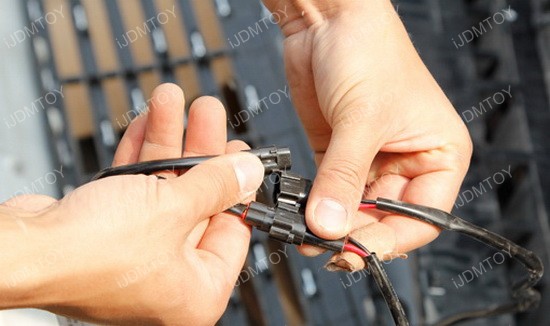 5. Take the blue wire and tap it to the fuse box ACC location. How do you find an ACC location? For starters, you'll need a 12V car circuit tester or an electronic meter. Clamp the black wire to the battery negative or ground. Locate and open the fuse box. Use the tester pen to insert it into any of the unoccupied slot and remember the locations where the tester pen doesn't light up. Start the engine and test on the spots that didn't light up. The spot that lights up only when the engine is on is an ACC 12+ spot.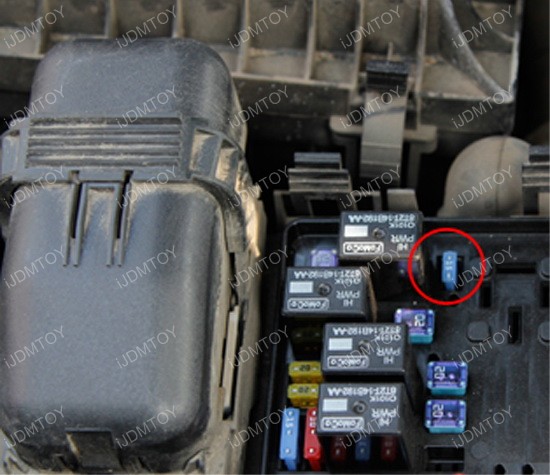 6. Tap the black wire to the ground and the red wire to battery positive.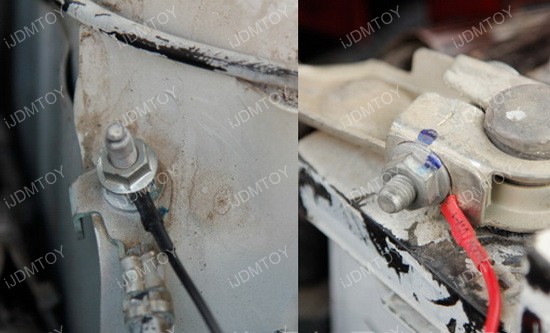 7. After you have tapped all the wires, make sure to test to see if everything lights up. If it does, you're all set. If not, make sure to double check all the wiring involved. A tip is to recheck the ground and make sure you tapped to a location that doesn't have any paint on it. All you need to do now is to put the bumper back and enjoy your new LED daytime running lights.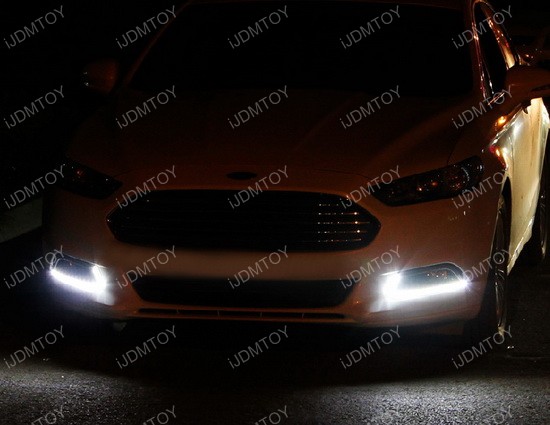 If you follow the step-by-step instructions accurately, you shouldn't have any trouble installing these new LED daytime running lights on your Ford Fusion. This add-on is a great way to combine style and safety on a popular American sedan. You can see that these LED DRL completely boosts the look with a cool L-shaped design that is simple and not overbearing at all. Enjoy your LED DRL!