This brilliant red fog light or brake light LED conversion kit adds both safety and style to your car, all the while taking advantage of the factory location. The set comes with all sorts of goodies, including some wires, socket, LED light, drill bit, and quick-splices to make it easy and get the job done for you. The brilliant red LED color is just such a piercing crimson that gets everyone's attention in its very own stunning manner. It's pretty unique and adds on to the existing greatness of your car for that extra oomph.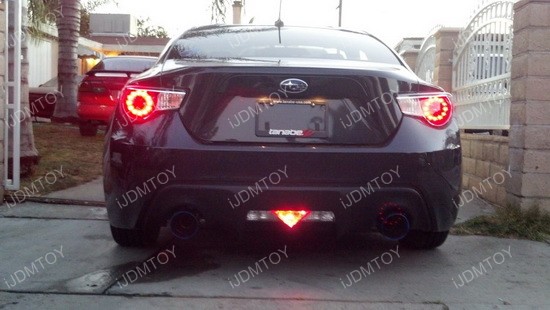 This 2013 Subaru BRZ installed this brake light conversion kit and you can really just see how luminous the red LED is. It's not glaringly obvious to the point that is envelopes the entire vehicle, after all you want to showcase the car in its entirety with all the components making up the entire car and not have a single element completely shadow everything else. This is exactly what this conversion kit does, as it emphasizes the 3rd brake light just enough that it acts as an accent in the rear of the vehicle to create the bigger picture.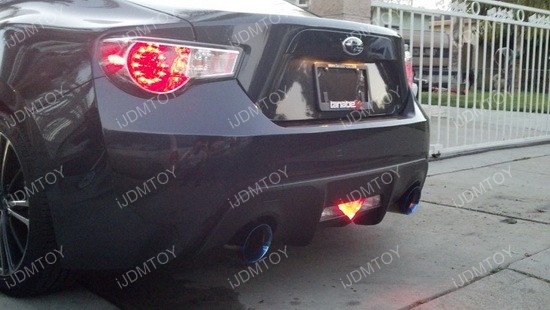 If you've got a 2009-up Nissan 370z, 2013-up Scion FR-S/ Subaru BRZ, or a 2014-up Scion tC, you're in luck! This conversion kit is good for any of those vehicles so it's pretty much like you're in some kind of exclusive club when you install this 3rd brake light upgrade. What better way to make your car a little bit safer and add to the aesthetic appearance of it? Light retrofit components are perfect for any car enthusiast to showcase their skills and these brake lights do a fine job of utilizing what you're good at. Just a little bit of modification can really go a long way.