The OEM replacement LED License Plate Lamp is carefully created with high quality 18 pieces of SMD LED lights that are way brighter than their stock versions. This super high power license plate lamp directly replaces the OEM license plate lamps to give you a much brighter look that it's almost unbelievable. The xenon white color is a punchy burst of bright color that's just leagues above that stock light that's barely visible, even in the dark. The even illumination makes sure that your license plate looks great entirely so you wouldn't have to worry about any part of the license plate holder looking spotty.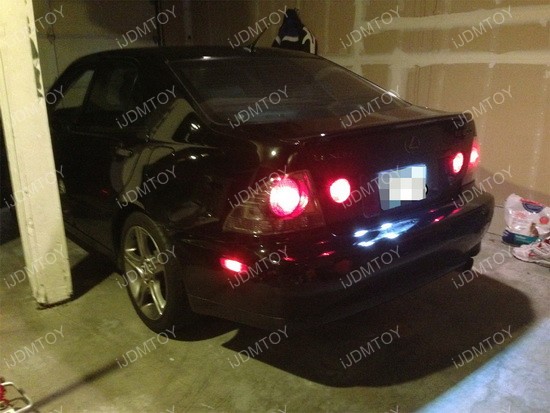 This 2003 Lexus IS300 installed these replacement LED License Plate Lamps and the results are pretty spectacular. Not only were they not difficult to install, but they also look way better than the stock version. It's pretty obvious to tell that the stock version pales in comparison to the bigger, better replacement. When you compare the before and after versions side-by-side, it's pretty evident which version is the one you should get. If you want everything bigger and brighter, these classy LED license plate lights are the way to go.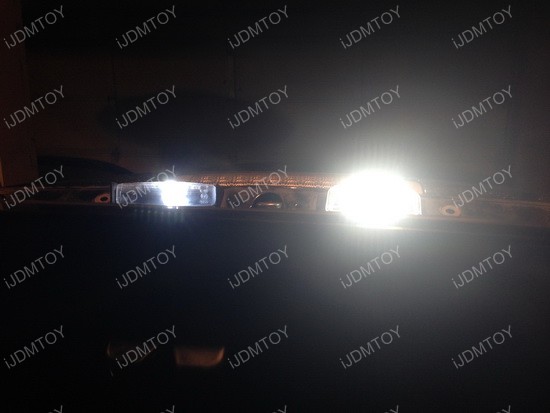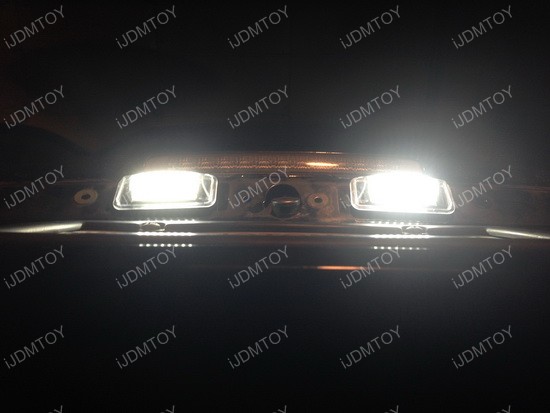 The built-in CAN-bus controller ensures that you don't have to deal with any pesky on-board computer error messages because everyone who has had to encounter car error messages already know just how much of a hassle it is. Feel free to compare these replacement LED license plate lamps with any other stock license plate lamps and you will definitely see that there's no competition here at all.