These xenon white high powered OEM Fit LED DRL are the must have product when you want to replace your Mercedes ML's already existing halogen headlamps. If you're sick of that yellowish dull glow coming out from your vehicle and want to swap it out for something much better like some bright LED lights, these LED DRLs are the way to go. It's a direct replacement so you don't have to worry if you would have to tinker with the odds and ends in order to successfully install this product.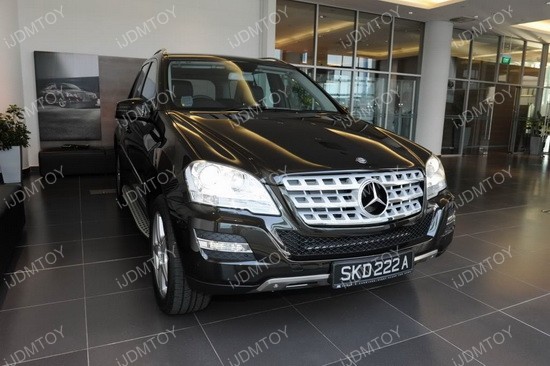 The LED daytime running light strip blends in very well with this 2011 Mercedes ML550, yet definitely adds quite a bit of style to it as well. The strip of light is not obscenely overbearing at all, but rather adds a nice touch of finesse to the already sleek ML. Not only that, this strip matches with any paint job you have on your car with a seamless flow that makes it look like you had these LED lights from factory. It's so perfect in that sense that it's really hard to tell that you got them afterwards.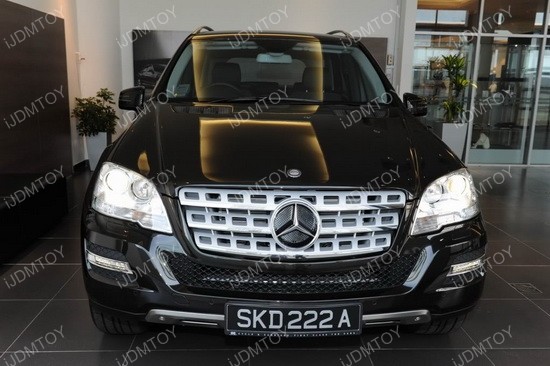 This direct fit set is specifically catered for the 2009-2011 ML and even comes with resistors to completely eliminate that annoying error message that European car owners know too well. One less hassle that car owners have to deal with make any car product more fun to install so these LED Daytime Running Lights are definitely up there in the fun department. All you need to do is make sure that your M-Class is the facelift W164 prior to installation. The 6 pieces of high powered Osram per lamp give your ML that extra pizzazz that puts it a step higher than what it was previously.