Love Marvel comics? Have a preference for Ironman? Combine your love for cars and Tony Stark with these Iron-man style LED fog lamps for a kick-ass unique look. These Projector LED fog lights are so cool because there are so few cars out there that sport this style. Instead of the usual uniform ring that you see on most cars, these Ironman style LED halo rings take it a step further and allow you to channel your inner superhero. This set of universal fit glass optical Ironman LED halo rings are made with 5W high power Osram LED inside and 12 pieces of xenon white LED to surround it, making it super bright to give you that powerful look.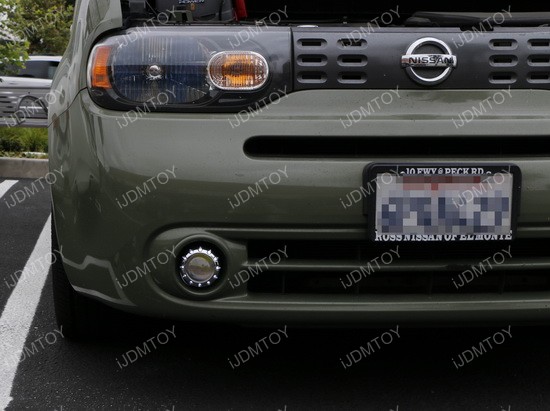 Ironman style halo rings still look really cool and unique and sit really well with any car. This Nissan Cube sports this awesome look and it totally upgrades the entire style of the car, making it so much more cool. It's conspicuous enough in the day, so imagine just how eye-catching it will look when you drive at night. This is a must have for any Marvel comic fan because it shows how much you love Ironman without having to outright say it. These Ironman style LED fog lamps sit comfortably towards the bottom of the car and light up extremely bold when you need them to be used, sort of like the Ironman suit.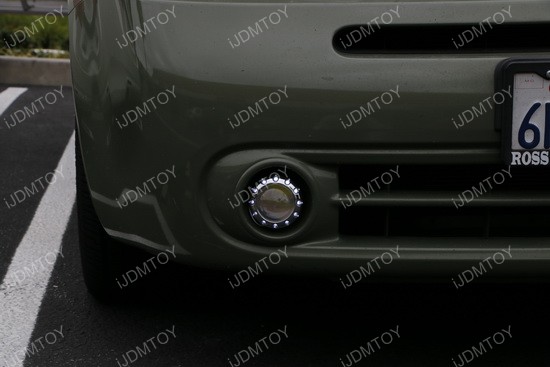 What makes this product even better and more versatile is that it doesn't matter if your car comes with stock fog lights or not, making it perfect if you want to install any LED upgrades, such as LED DRL. It replaces the stock fog lamps if you car comes with factory fog lamps, and even if they don't that's okay as well. What a great way to mix your extreme Tony Stark fan with your enthusiasm for cars!