Volkswagen MK6 Golf cars are known to be fun, sporty, and youthful and what's better to show off some of that spunkiness than with a set of new H15 LED bulbs to spice it up? Get ahead of the bandwagon and snag a pair of these LED bulbs before everyone else does. These bulbs have practically just rolled off the assembly room so practically no one has them yet. It's good for 2009-up Volkswagen MK6 Golf or GTi with standard halogen headlight trims for a nice new look without much effort needed.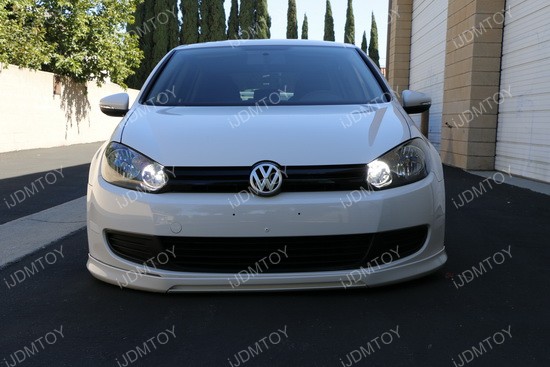 You can see this 2011 Volkswagen MK6 Golf showcase these new LED daytime running light bulbs and they're pretty bright, even in the day. The bulbs are great paired with the bagged Volkswagen and makes it look even hipper. I can already tell that the driver of this Golf is someone who lives outside of the box because of the air suspension and that he snagged these new H15 LED bulbs before anyone else. If your Volkswagen isn't modified and is still stock, this is a good time to start dabbling in the world of car mods.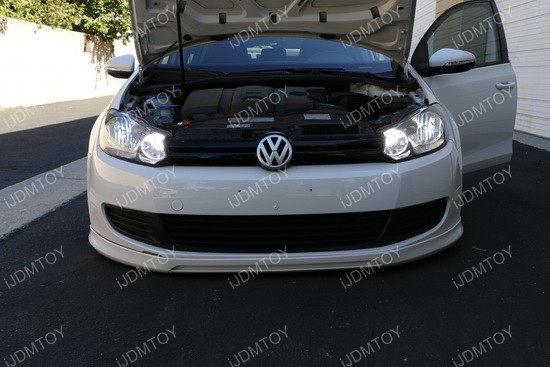 Through our extensive testing, these bulbs do fit and light up perfectly as daytime running lights and in the high beam mode. There's a minor on board computer message that pops up, but that's hardly much of an issue when compared to the glory of these LED bulbs. Either way, now is a good of a time as ever grab a pair of these LED replacement bulbs and spend the rest of summer showing off your new gigs for everyone to see.