These Lexus IS LED bumper reflectors are a nifty way to add some more unique spice to your car without going overboard. They are showy enough, but not to the point of being too overly powerful. The red LED lights serves as an alert for people around you so they can notice you more and react accordingly. The choice of red or clear smoked has a whopping 33 pieces of LED lights for the ultimate illumination.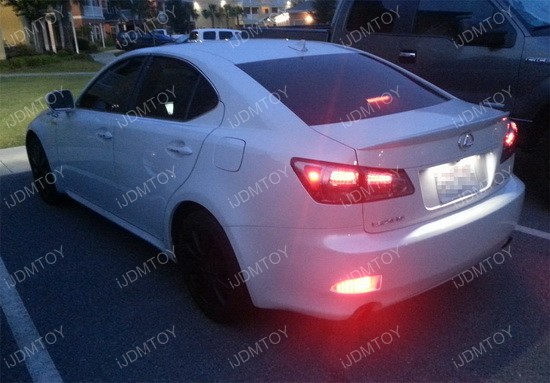 This Lexus IS250 has the black smoked LED reflectors and it's so bright that you just can't help but be drawn to them. It matches nicely with the slanted tail lights that the previous generation IS is so famous for, making this the perfect package. I'm pretty sure that the owner of this IS breaks necks wherever he goes since people are bound to turn around and stare at the amazing upgrade he did.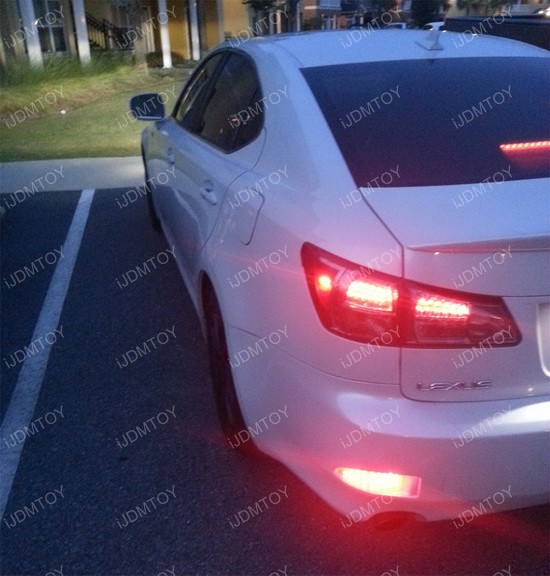 Everyone knows that the Lexus IS is already extremely sporty and quite a hip car, after all it's very JDM and easily modified, so there's no doubt that whatever aftermarket LED products created for the IS will be pretty bomb. The LED reflectors replace the stock reflector and even function as an add-on brake light for ultimate versatility and tons of options.