These are CAN-bus error free LED turn signal bulbs on a Volkswagen and come in either xenon white or amber yellow. They serve to replace the stock PWY24W/PW24W incandescent bulbs for a whole new clear look. Not only are they brighter and sharper, they also have a faster response time than stock bulbs. Their clear look also gets rid of the "fried egg" look. Because this LED turn signal bulb is a plug-and-play, there is no modification required.
1.) Remove the tail lamp to gain access to the rear of the turn signal lamp.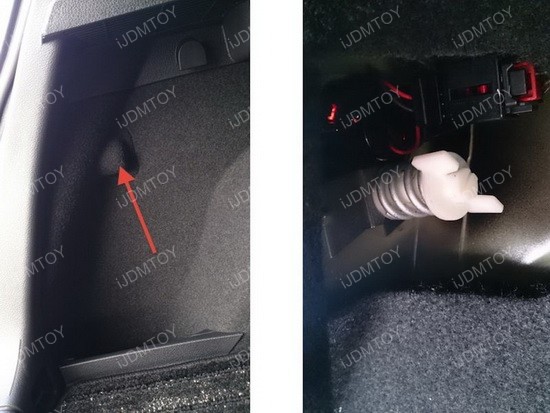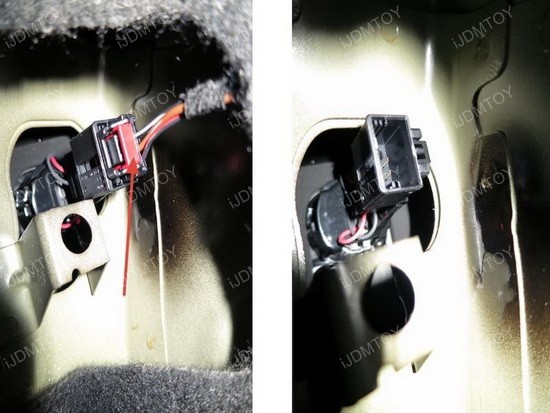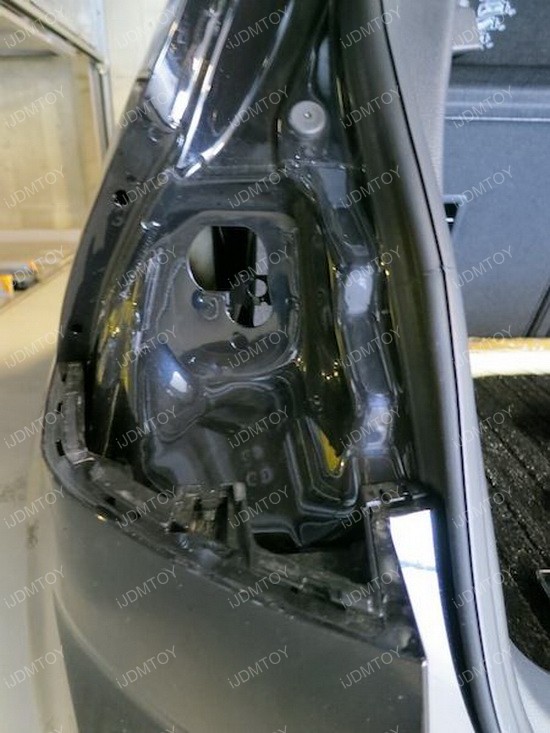 2.) Remove the moisture cap to take out the stock turn signal bulb by pushing together the tabs. Replace with the new PWY24W LED Turn Signal Bulb. Make sure that the grooves of the bulb match up with the socket since there is only one way to put it in.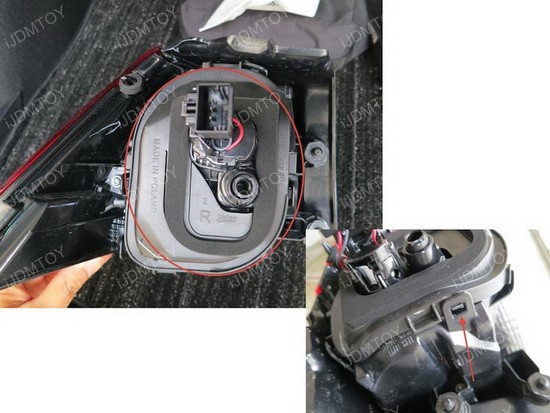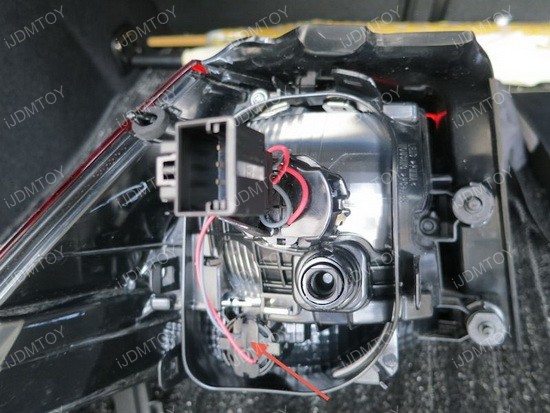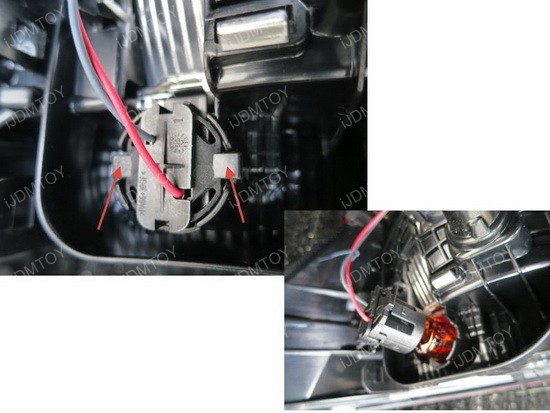 3.) Put the turn signal lamp back and test the LED bulbs to see if it works.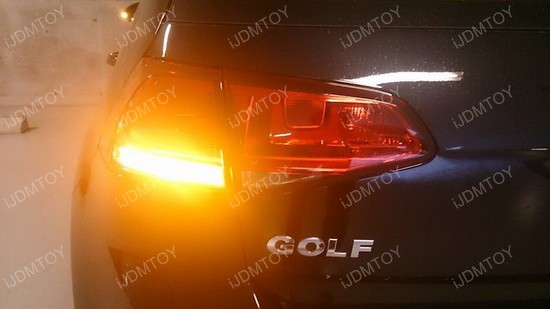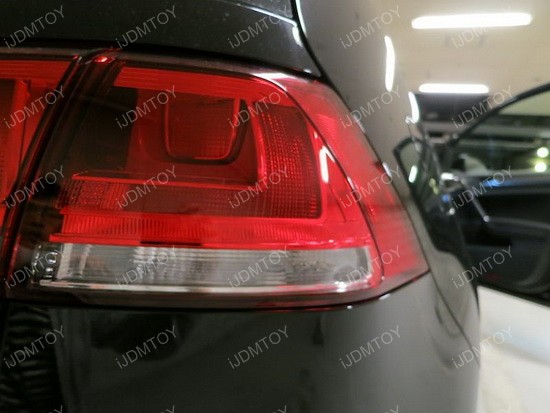 You can see that the new PWY24W LED turn signal bulbs weren't very difficult to install at all and do a great job of elevating the look on the Volkswagen. The results are a clear, bright, classy look that will make everyone look twice.