Everyone knows that the Scion FR-S is a very popular car among car enthusiasts and the world of car modifications, so there are plenty of aftermarket products that are catered specifically to the car at hand. These OEM Fit Scion FR-S LED daytime running lights are an exact fit with no modification needed at all to give your FR-S a fresh new look. If your Scion FR-S already has stock fog lamps, you will need to remove them before proceeding with the installation.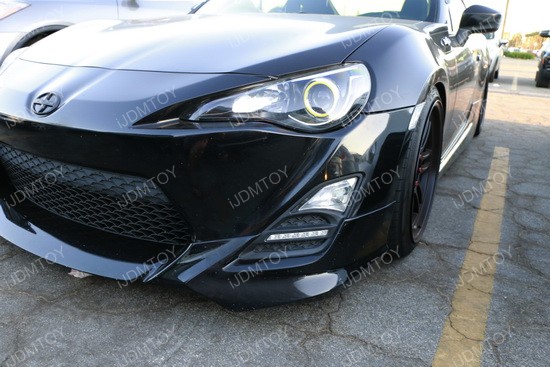 The LED daytime running lights match everything about this 2014 FR-S very nicely, including the stance, color, and everything else. It doesn't matter if you have a heavily modded FR-S or a stock one, as these LED lamps will completely elevate the look either way. In this case, the LED daytime lamps fit the car so well that it looks like the car came out of the factory assembly line looking like that.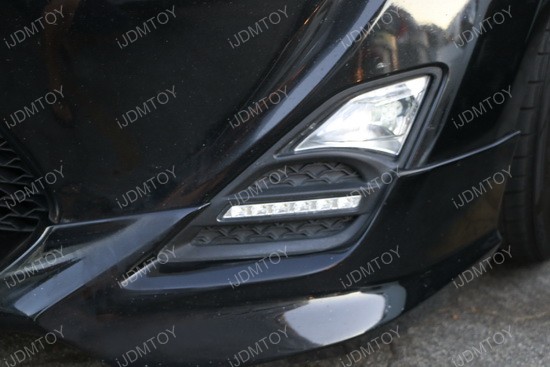 The OEM Fit LED assembly is a direct clip on, making installation not incredibly difficult. You'll be on your way breaking necks with tons of lookers in no time. If you weren't sure on what kind of LED modification you wanted to try with your FR-S, this kit is a great way to start.