These are high powered BMW LED angel eyes with the new xenon white upgrade to get rid of the stock angel eyes once and for all. It gives you a matching HID look like what you see on the 2011 BMW 3 Series and the 2011 BMW 5 Series. The angel eyes are for 2006-2008 3 Series with pre-LCI for a whole new facelift. The LED angel eye ring marker bulbs are error free so you don't have to deal with that pesky error message that sometimes plagues all European car owners.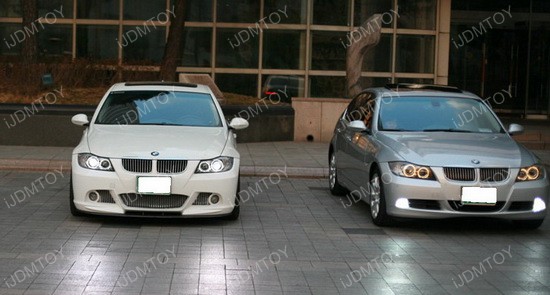 These super bright xenon white BMW angel eyes will get rid of the dull yellow look for a nice HID matching look like the all 2011 BMW E92 3 Series and 2011 BMW 5 Series. This 2006 BMW 325i has quite the new look going on, as you can compare how these ring market bulbs look like on the car and compare it to the previous stock look.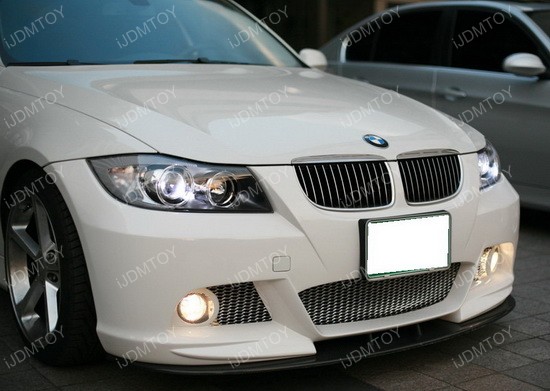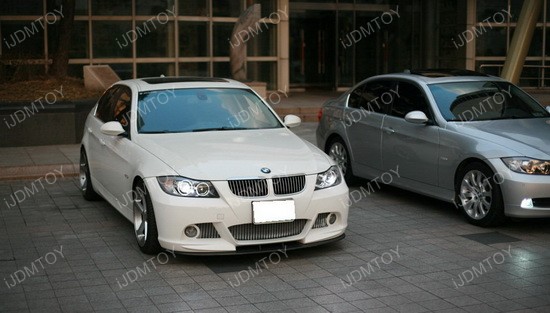 All you need is one set of BMW Angel eyes because the LED ring marker bulb will power up both of the rings. Your BMW will need to have factory equipped HID xenon headlights to install this product. After this, you're well on your way to practically a whole new car.