Blue is such a cool and calming color and if you were given the chance, would you choose to bathe your interior with blue LED interior lights? It's definitely a step out of the box from the conventional halogen yellow bulbs for sure and it's even a deviation from xenon white LED upgrades as well. The glow gives your car a much different look so that it looks different from everyone else's ride as well.


This 2014 Scion tC installed an entire interior package and the blue glow makes the car look pretty surreal. It's definitely a standout difference from what we're usually used to seeing. If blue isn't your thing, there is also an assortment of colors you can choose to decorate your car with. All these colors allow you to turn your car into your personal statement in conjunction with all of the upgrades you can install on it.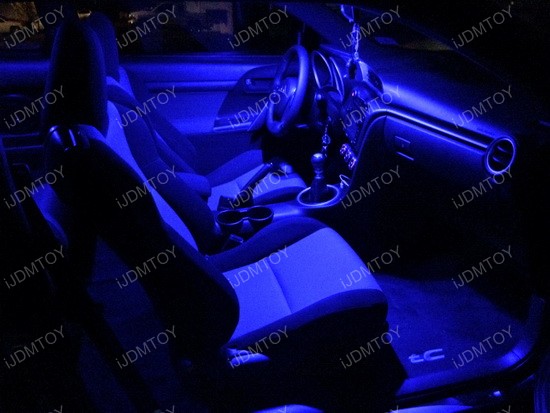 LED interior lamps are a very simple upgrade that makes your car leagues better. Whichever color you choose is definitely way better than the original stock bulbs. If you've ever wondered how it would look like to be bathed in various colors, now is a good time as any to try it out.