Can't bear to part with your BMW X5 but love to have a set of new LED daytime running lights seen on the newer models? These BMW X5 OEM Fit LED Daytime Lights gives you that boost you need to completely revamp your entire car. These lamps are a direct fit so you can just clip them on to your 2007-2010 X5's front bumper and not have to worry about any modifications.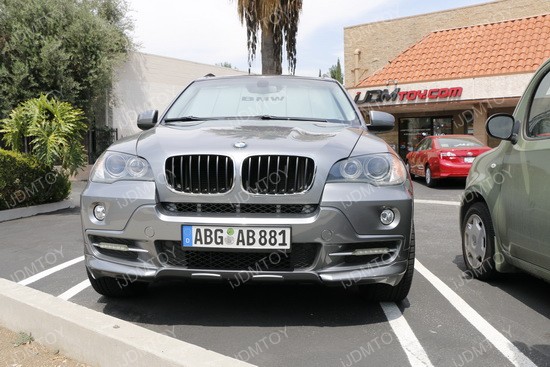 You can see the BMW X5 LED DRL in action on this 2008 model and they just look extremely elevating here. You can't even tell that these LED DRL are aftermarket because they fit so perfectly on the bumper. It looks as if you bought the expensive upgrading package from the dealership that would cost thousands of dollars, but you really didn't. The LED daytime lights fit so seamlessly with the rest of the front bumper that you will definitely make people take a second glance.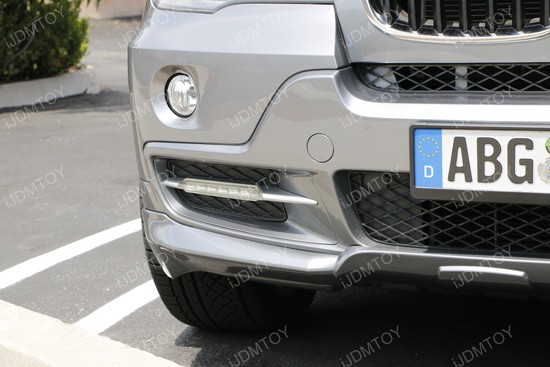 When it comes to installing this product, you don't even have to remove the bumper. All you need to do remove the original covers and pop the new LED daytime running lights in. They look amazing any time, and it doesn't matter if we're talking about day or night. Either way, these LED DRL are sure to amaze everyone.