Everyone knows that HID and LED are the future and if your car doesn't come standard with these luxuries, then aftermarket is the way to go. These are 10W high power CREE LED Fog Lamps that has a specially designed diffusion mirror in front of the LED bulb that reflects light directly to the stock lamp's reflector. Think of this as the same concept as shining a flashlight into the mirror and seeing the light output reflected back super bright.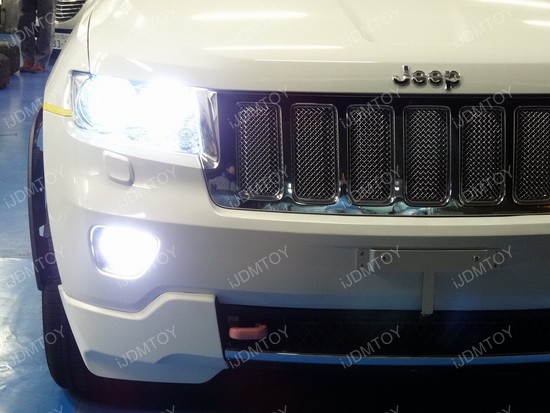 This 2012 Jeep Grand Cherokee has this LED bulb conversion kit for fog lights and you can't even tell that there used to be anything that wasn't such a nice xenon white before. The diffusion mirror in the LED fog lamps really does the car justice here and the cut off line look makes the car extremely luxurious and super fitting.
Don't hesitate to install some of these LED fog lights on your car as well, since their wattage is actually perfect for fog light or LED daytime running light use. Use it to match your HID headlights or make it the star of the show as LED DRL. It's great to be able to have all of these choices so you can customize your car exactly the way you want.