Continuing on with our SEMA updates, we bring you this angry looking Jeep Wrangler sporting some pretty kick-ass Bi-xenon LED headlights. You get a Jurassic Park type of feel while you drive around in this creation, but without the murderous T-Rex trying to attack your precious new LED headlights. It's a given that headlights are one of the most important aspects to off-roading so there's no need to compromise quality.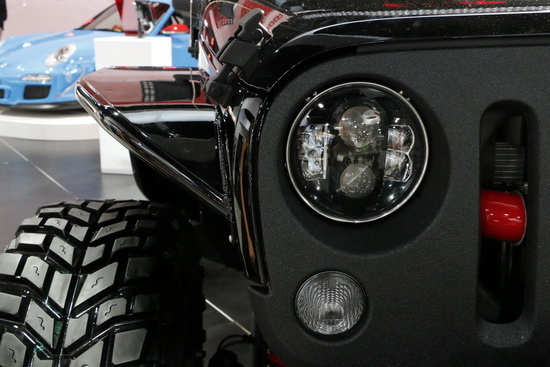 These LED lights illuminate your path with a clean output that does not compromise your vision. Rather, the LED headlights are built with top quality CREE LED lights and protected in hardcore aluminum housing that make off-road driving a piece of cake.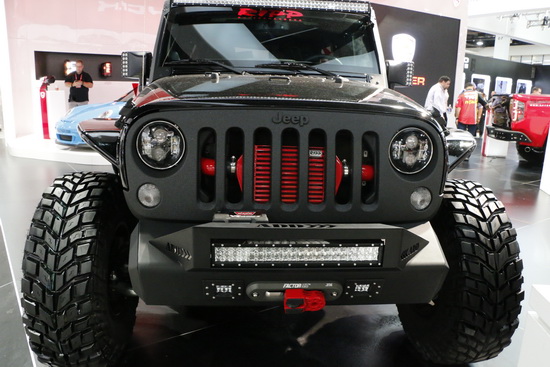 Everyone is well aware of the importance of adequate lighting, especially on off-roading vehicles and these tough Bi-xenon LED headlights do not disappoint. The combination of the LED headlights and the grille make this Jeep a serious contender as well as a must-have in the off-roading world.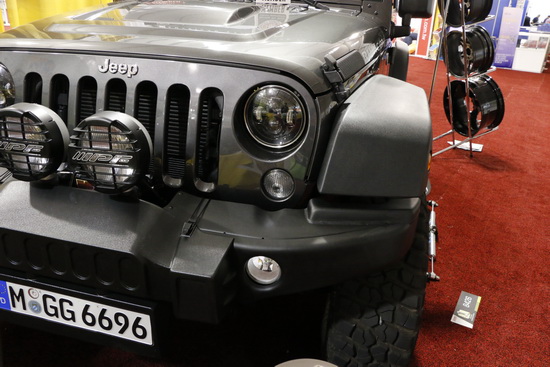 This 8" LED headlight assembly will be heading your way at iJDMTOY sooner than you know. It's equipped with both low beam and high beam function, full high-powered LED lights, and work great for many cars like the Jeep and other motorcycles as well. You have to get the best of the best and iJDMTOY knows that to give you the best Bi-xenon LED headlights we have to offer.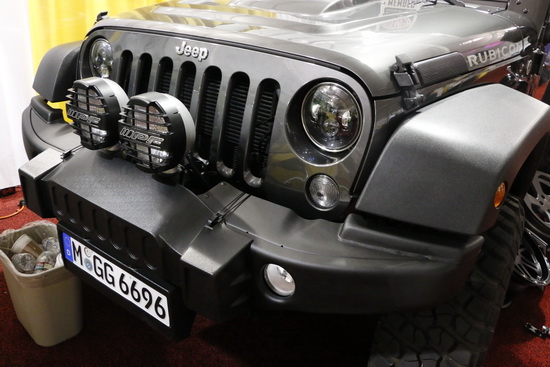 Now just picture yourself building your custom off-road vehicle of epic proportions, complete with the highest quality LED headlights, the strongest grill, and the biggest off-road tires humanly possible and you have yourself one heck of a monster machine. This really is a sight to see.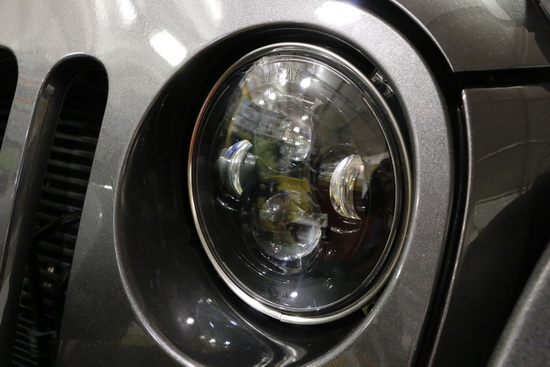 Looking forward to what else SEMA has in store!