Here comes the best of the best, drum roll please!
LED halo rings are still crowned the king of all lighting mods and ever since BMW first came out with halo rings on the E39 5-Series, the rest of the world exploded in unison of approval. Whether or not you have a Euro, JDM, or American car, it's pretty much guaranteed that LED halo rings will make your ride look bomb all day, every day. I can't think of another mod that is so universally accepted or popular. At SEMA, halo rings were everywhere and we gathered some of our favorites.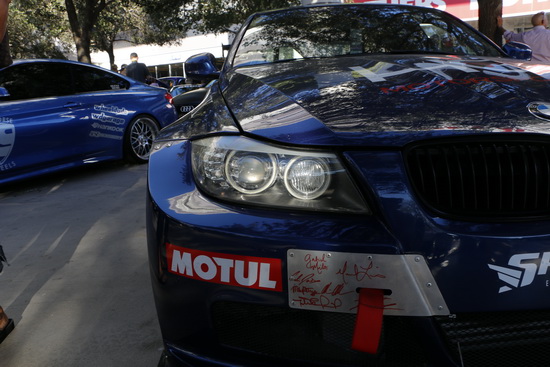 If you think of the evolution of the halo ring, it's come pretty far since its inception as the plain halogen halo ring. The world had never seen anything like that before, so even halogen angel eyes were seen as something that was a game changer.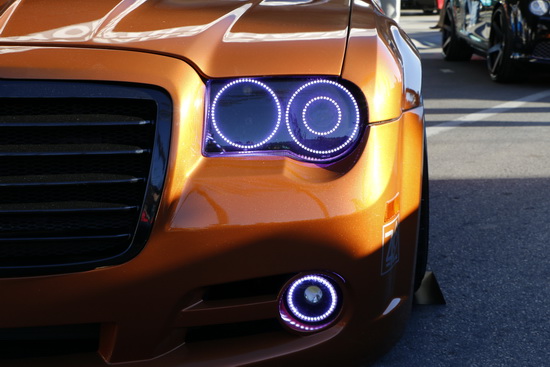 Since then, all sorts of upgrades for the halo ring became available for the aftermarket world. You have the classy LED halo rings that look great on virtually any vehicle, and then you can branch out of the box with all sorts of different varieties. There is the Ironman style LED halo ring where you can pay homage to your favorite comic book character as well as acknowledge your car fandom. There are even RGB LED halo rings that have an array of colors, flash patterns, and cycles. The availability of LED halo rings has really boomed since its introduction as the basic halogen halo ring.
Some of the nicest halo rings we saw at SEMA include the Chrysler 300C, Chevy Camaro, and of course, everything on the BMW.
At iJDMTOY, we even have a whole category dedicated to LED halo rings, so it's pretty obvious that we are huge fans. So seeing all of these LED halo rings at SEMA is really personal for us. In some of these photos, you can see each individual LED emitter, making it pretty amazing to think that these emitters all work together to bring you a uniform light output that's perfect.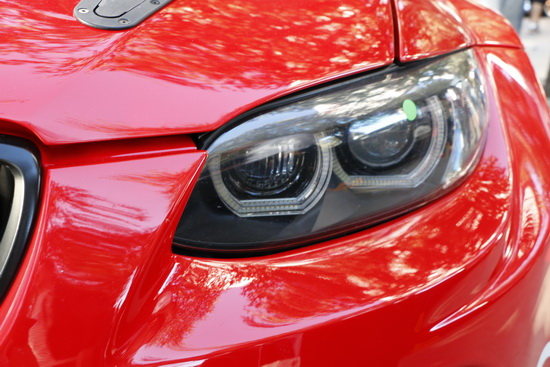 Since we didn't get to go to SEMA last year, we can pretty much say that this year has been a success so far, seeing all of the industry's new products and all these sick cars as an inspiration for the future.