This switchback LED bulb is specially designed so that it functions as a rear fog light as well as a backup light. Switching from your stock bulb to the new switchback LED reverse light/fog light bulb is not complicated and involves some pretty straightforward steps. This LED rear fog light/reverse light upgrade is compatible with 2011-up Chevy Volt and the new 2015 Ford Mustang.
Step 1: Remove the Hex and Torx screws circled in red that are located at the bottom of the vehicle's rear.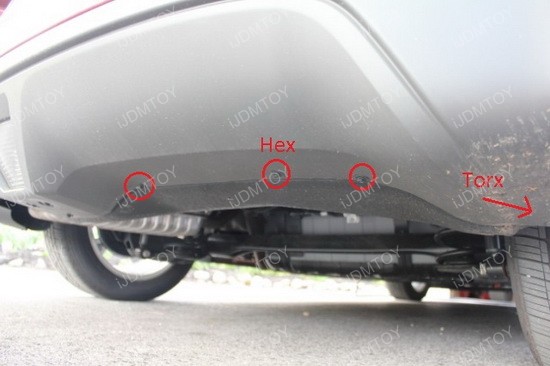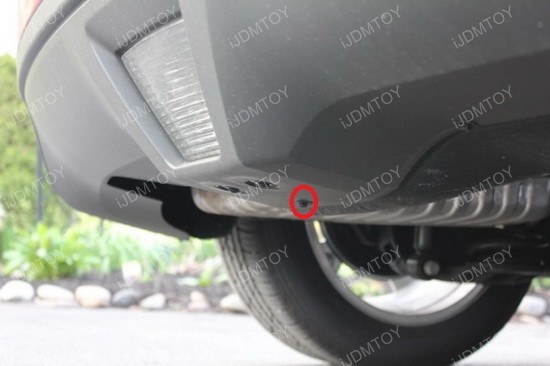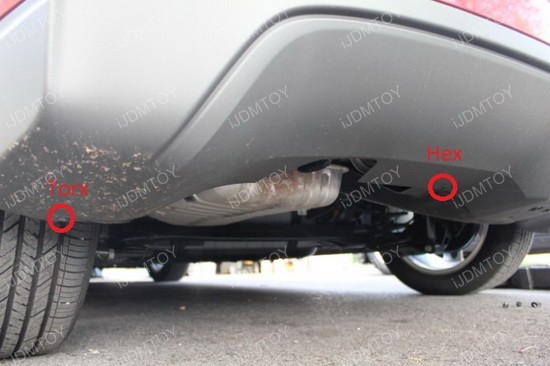 Step 2: Pop out the panel that houses the reverse light.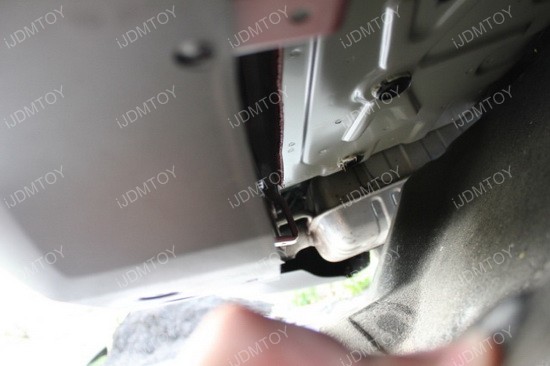 Step 3: Pull out the stock bulb and replace the socket with the new LED reverse light bulb.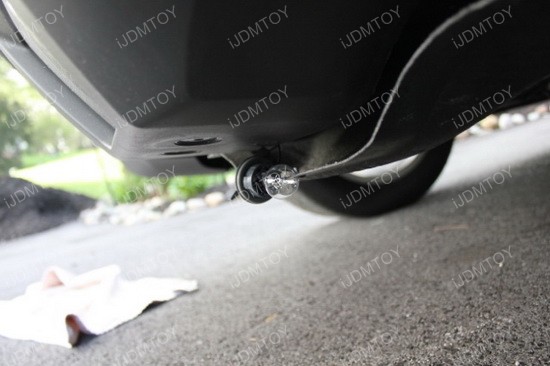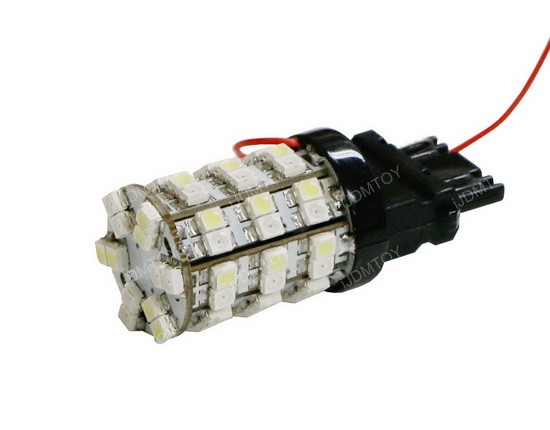 There is an extension wire connected to the LED bulb so you will need to twist lock the LED bulb back into the socket gently to prevent any accidental damage. Pull the extension cord upwards and tap it to the license plate light positive. This is so that whenever your license plate light it on, the taillight is also on in brilliant red. The LED bulb easily transitions from brilliant red as a rear fog light to xenon white when you reverse.
Test to make sure everything works and enjoy your new LED rear fog light/reverse light.