One of the hardest things about upgrading your interior lights is finding which bulb sizes fit your car and how many of each LED bulb to buy. This can be quite a hassle, since you run the chance of buying the wrong bulb sizes, buying too many, or not buying enough. Fortunately, direct fit LED interior packages completely eliminate the bulb buying headache and make everything exponentially easier. All you need to do is select your car's year, make, and model, and everything you receive will correspond to all the bulbs you will need to deck out your car's interior.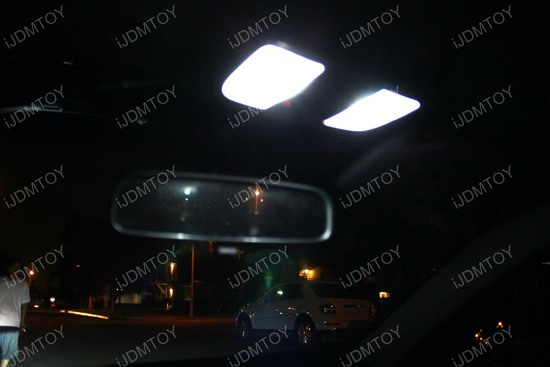 See how this 2013 Honda Accord is completely switched out to xenon white LED lights? There's no chance of buying an incorrect bulb because this package has everything you already need. From the front map lights to the center dome lights, this package has everything covered for your car. The fact that this LED interior package eliminates so much hassle gives you more time to brainstorm what other car mods would look great. Not only that, but these LED panels are extremely bright with plenty of LED emitters to give you a really bright output.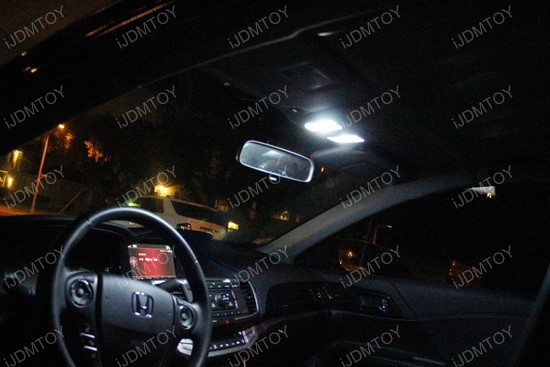 Once you experience the brightness for yourself, you'll soon wonder why you didn't get the direct fit LED interior package sooner. Gone are the days where you would lose something small in between your seats. These super bright LED lights make finding lost trinkets easy and pain free. They're even more fun to look at during nighttime and you will be staring at the lights like a moth drawn to the flame.