Backup lights are very important when it comes to safety so it's a good idea to invest in a set of LED backup lights that look great and bump up the car's safety as well. This T10 wedge bulb is everything that an LED light is acclaimed for and more, including extreme brightness, long life span, and a compatibility list with tons of vehicles. Who would have thought that such a tiny bulb would pack a huge punch?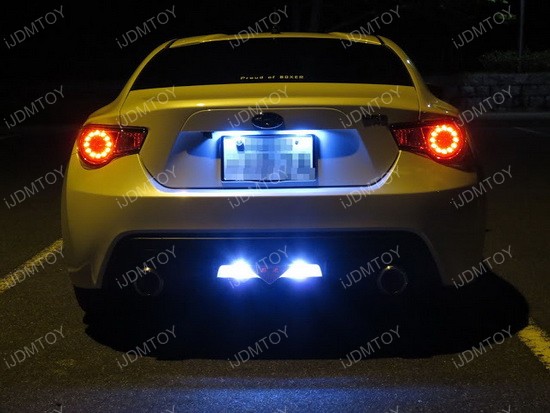 This Subaru BRZ demonstrates just how bright these LED backup lights are and you can see that they light up the car's rear as well as the ground underneath it. They're so bright that they act like a lighthouse strapped to the car's back. Both the Subaru BRZ and the Scion FR-S are known to be hot commodities in the car enthusiast world so any neat LED upgrade is bound to shoot the car up to another level.
People might think making a car unique takes a lot of time, skill, and money with lots of retrofit installations, but that's hardly the case. This LED backup reverse light upgrade only involves the swapping of some bulbs to transform it with a world of difference. The best part of this T10 wedge bulb is that you don't have to have a BRZ either. The bulb's compatibility list is compatible with Acura all the way down to Toyota, making it quite a versatile installation.