While Xenon white LED daytime running lights look great with their stunning glow, not everyone may prefer the white look and might opt for the classic amber yellow look. Amber yellow is also a great choice for LED daytime running lights because they give off that classic vibe, yet are still a huge difference from the stock look. These LED daytime running lights are great for someone who wants to stay classy, but give off a bit of a different vibe as well.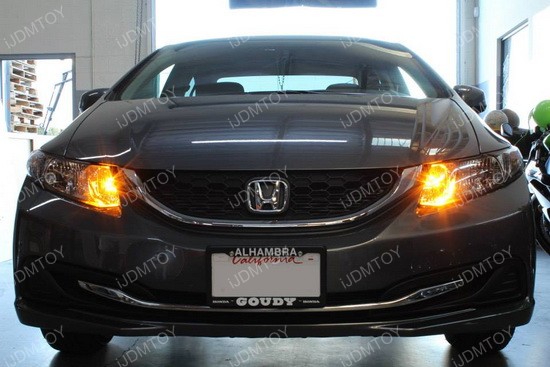 You can see this amber yellow look displayed on this Honda Civic and it's pretty obvious that the amber color is much sharper and more pronounced than anything that you would find from stock. The amber is much warmer and gives off a glow much like the sunset. So in case you have tried out the xenon white LED look and wanted to switch it up to something classic, yet different, then the amber white LED daytime running lamps are the perfect choice for you to try something new.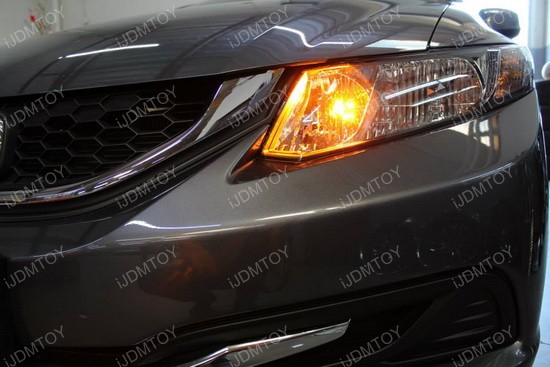 These LED lights are available in amber yellow, xenon white and even ultra blue for those who want to live outside of the box. This Civic may not need LED DRL Decoders or an Error Free Decoder Wiring kit, but European cars that want to get this look will need to get these to prevent that pesky error message. Be sure to use these are fog lights or daytime running lights since they are meant to complement your headlights. 68-SMD LED bulbs are the perfect upgrade over factory incandescent bulbs.