Got your daytime running lights, fog lights, and reverse lights taken care of? Don't forget about your puddle lights! Most of the time, people deck out their entire ride with fresh LEDs, but you have the option of upgrading your puddle lights to too. Volkswagen GTi LED puddle lights give your car that slight kick, which is exactly what it needs. They are not super flashy, but still very noticeable and will get people asking where you got it.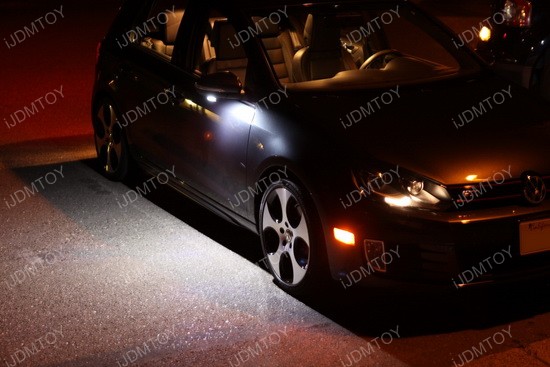 These under mirror puddle LED lights look fantastic on this 2011 Volkswagen GTi, which isn't surprising at all. The GTi is a very versatile, reliable car so it stands to reason that there are tons of lighting accessories that look good for it as well. Not every car out there has the option of adding on LED puddle lights, so take advantage of the GTi's puddle lights. If you wanted to completely deck out your Volkswagen in LED lights, now's a good of a time as ever.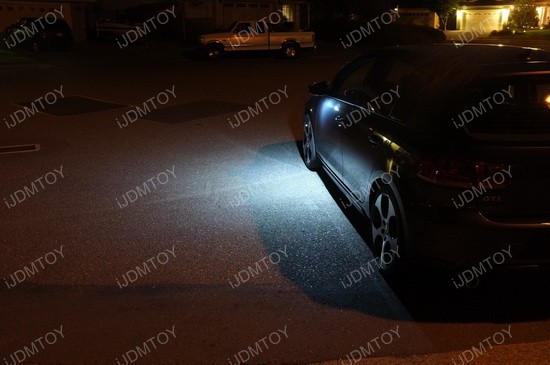 Not all Golf and GTI come with halogen puddle lamps, but that's not a big deal since you can just open the under mirror cover and install these LED puddle lamps anyway. It's easy to deck your car out in some under mirror puddle LED lights and the best part is that it looks great and super unique.