Ever backed up your car in the dead of a night only to be extremely frustrated that your stock backup lights just aren't bright enough? Simply put, some cars just don't have the high output backup reverse light so it makes reversing a pain. Not only is it annoying, but backing up in insufficient lighting is also quite dangerous. Sometimes there just isn't any other external lighting so you have to rely on your car's backup reverse lights. This is why it's important that your reverse lights are as bright as possible, with 7440 LED reverse bulbs.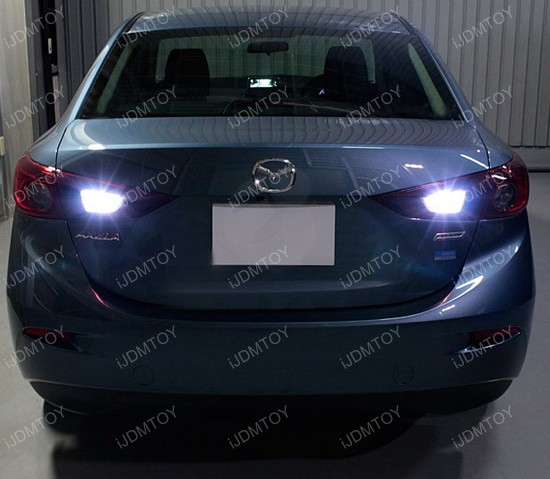 This high powered LED bulb has a glass capsule so that the emitting angle is much wider, giving you more light with a greater output. The lifespan is also greatly benefited in this aspect as well, since the glass acts as a protective buffer. You can definitely see how these lights function and how bright they are on this 2014 Mazda 3. The nice xenon white output gives you full visibility as well as total illumination when you need it.
You should definitely try out these LED backup lights if you're worried about visibility. This is especially important during the wintertime, especially if you live somewhere that has tons of snow. Even if you don't, you can't ever go wrong with having super bright LED reverse lights as an upgrade.